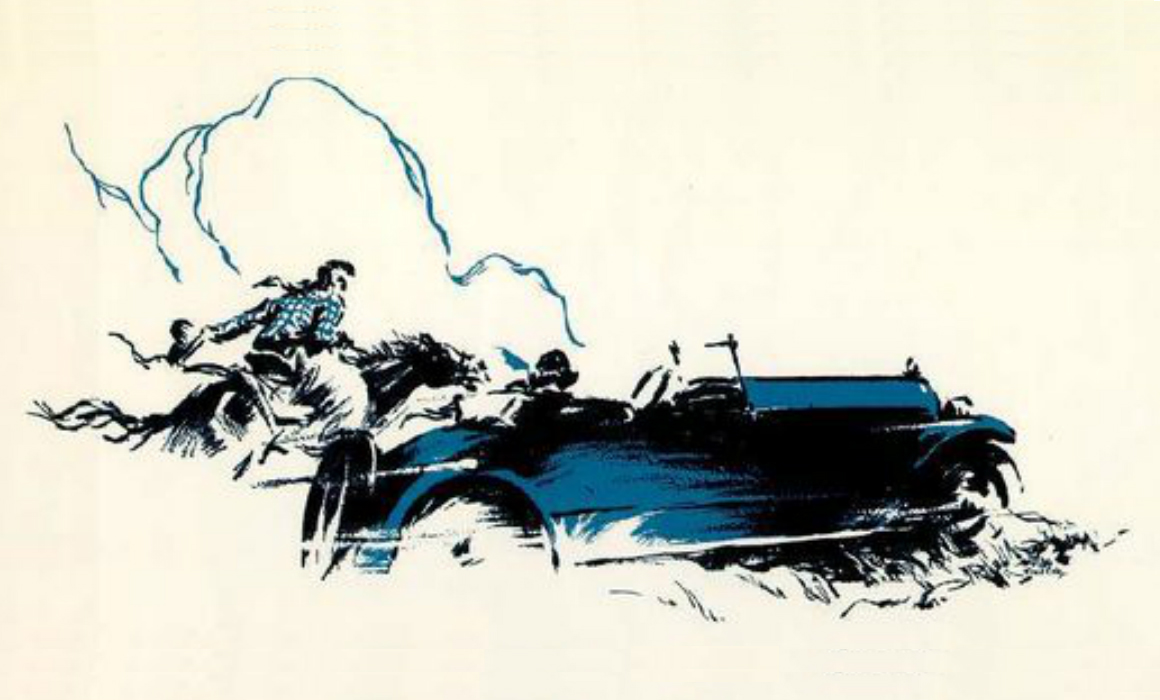 2

minute read
Leading up to Super Bowl LIII, Borshoff's advertising team will share their favorite ad or ad campaign of all time.  
I was almost an adult before I learned that my favorite childhood cartoons were essentially content marketing for toys, clothes, linens, toothbrushes and anything else with Duke, Skeletor, or Bumblebee printed on the front. 
A Broncho-Busting, Steer-Roping Girl
But I was at the same time learning about the history and psychology of advertising, a lesson that started with four words still burned in my brain: "Somewhere West of Laramie."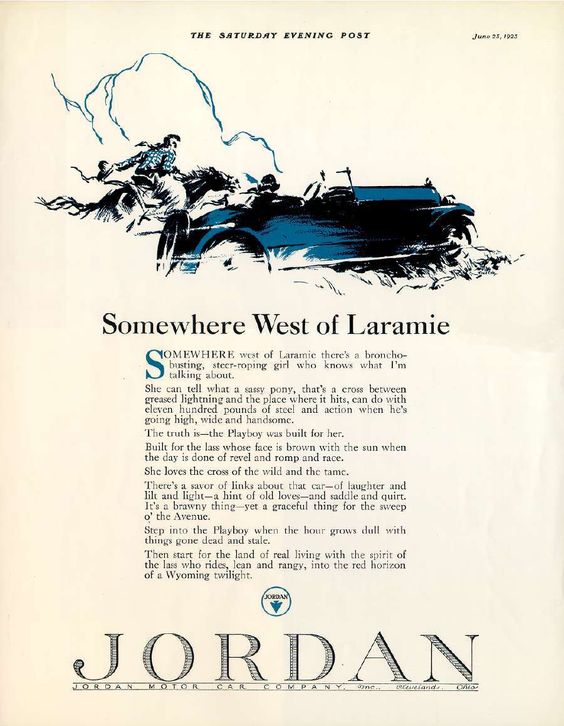 I ate breakfasts, lunches and dinners under a framed print of a Jordan Motor Car Company ad from 1923. I walked by it coming and going through the back door. It hung in the back of our house from as early as I can remember until it moved out with the rest of my dad's things. 
Laughter and Lilt and Light
At some point Dad explained that it was the first car ad that didn't focus on the model – the Playboy – its features, its price. The ad described the feeling you'd experience driving across the West in a Jordan Motor Car convertible.  
"Step into the Playboy when the hour grows dull with things gone dead and stale," it reads. "Then start for the land of real living with the spirit of the lass who rides, lean and rangy, into the red horizon of a Wyoming twilight." Leave your bad feelings at home or at the office, get in your Jordan Playboy with its "hint of old loves" and live the life you're dreaming of.
Into the Red Horizon
That, he said, is what advertising sells: feelings. It's true of everything, even B2B products and services. The best way to convince people to weigh the rational benefits of what you're offering is to convince them that it will make them experience their own "Wyoming twilight," whatever that is.
Want to talk about how to tell an emotionally resonant story about your brand, product or service? Email me or call 317-631-6400.
Want to see more of our favorite ads?