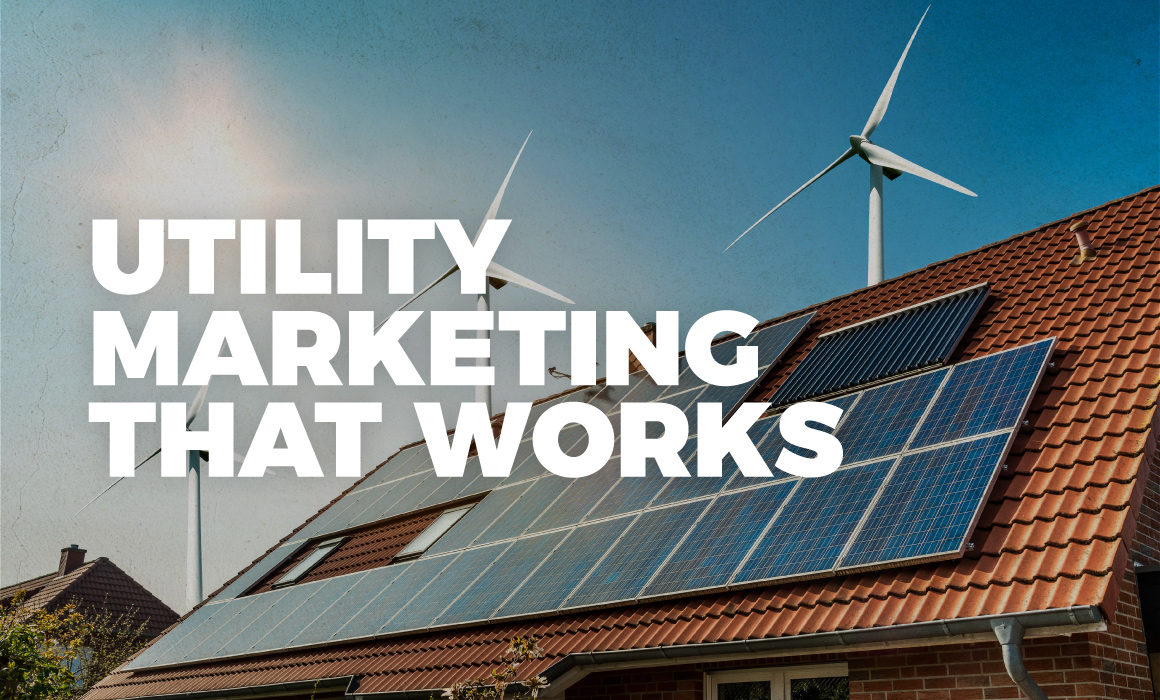 3

minute read
How often do people really think about their utility company? For most customers, it's usually two times: When the power goes out or it's time to pay their bill.
Meanwhile, the utility industry has plenty to think about: Evolving regulation. Environmental concerns. Aging infrastructure and equipment. Changing rates. Renewable energy sources. Customer demand for responsiveness, safety and savings. And so on.
To connect these dots and help our utility clients truly connect with the people they serve, we use a few simple guidelines.
First, timing. There are narrow windows of time in which a customer is receptive to a utility message, and it's important to make the most of these moments. We've had success reaching customers with vital information to help prepare for a power outage before, during and after a storm– instances when we know people are concerned about restoration times. We've also proactively reached out to customers with ways to stay on top of their bill payments, educating them about payment options most convenient to THEM, to help stay ahead of the game. And we aim to communicate about energy efficiency tools and resources during seasons and periods of extreme temperatures.
Naturally, what you say is just as important as when you say it, which is why we always favor messages that communicate actual benefits that emotionally resonate with customers and help them solve real problems. It's not uncommon, in this market segment, to see campaigns skew too feature-heavy, calling out multiple components of a tool or resource, which comes off internally focused. We see much better results by highlighting the motivators people care about in customer-focused communications that point directly to ways individuals can accomplish goals like saving time, or money, or keeping their home safe for their family.
In some cases, we're even able to connect with customers in campaigns that actually say very little about specific utility services – instead making the customers and their communities the heroes while demonstrating how the utility shares a common set of values. It can feel like a bold or even risky statement to commit your advertising dollars to shine a spotlight on the efforts of people outside your organization, but the response our clients have seen proves how well this message can resonate with customers. Once people perceive and appreciate a genuine expression of support and commitment to their community, you've earned invaluable goodwill that results in improved brand image and customer satisfaction.
This approach is a perfect complement to utility efforts to be true community partners. For a utility to sponsor diverse events and activities, as well as funding, attending and hosting them, across its service area and demographics, speaks volumes.
But it's also essential to meet your customers where they are, with timely and considerate messages designed to benefit them – as well as inspire them.
Putting people first means:
Finding and reaching customers when they need you, not the other way around
Messaging the benefits that can help customers solve problems, even making them the heroes of your campaigns
Committing to help your community in real, measurable ways
And at Borshoff, we help utility brands communicate messages in unexpected ways with fearless creative thinking!
We'd love to help you connect with your customers. Please contact utility specialist Justin Wojtowicz for a chat.