INDIANAPOLIS POWER & LIGHT COMPANY
emPOWERing customers.
Indianapolis Power & Light Company (IPL) created an Alerts & Notification Center for their customers, giving them the option to receive alerts about important information like power outages, restoration estimates, billing and payment options, and more. Borshoff partnered with IPL to develop the emPOWER campaign, designed to encourage customers to create an online account and set personalized preferences according to their needs.
Digital, social media, and owned channels were used to promote how customers can empower themselves with awareness, safety, and convenience, giving them the power of information when they need it most.
Campaign flights, imagery, and messaging were created in alignment with the changing weather and seasons, including many weather-triggered digital ads that were served during storms, when power outages are more likely to occur, or below-freezing temperatures, when energy usage is high.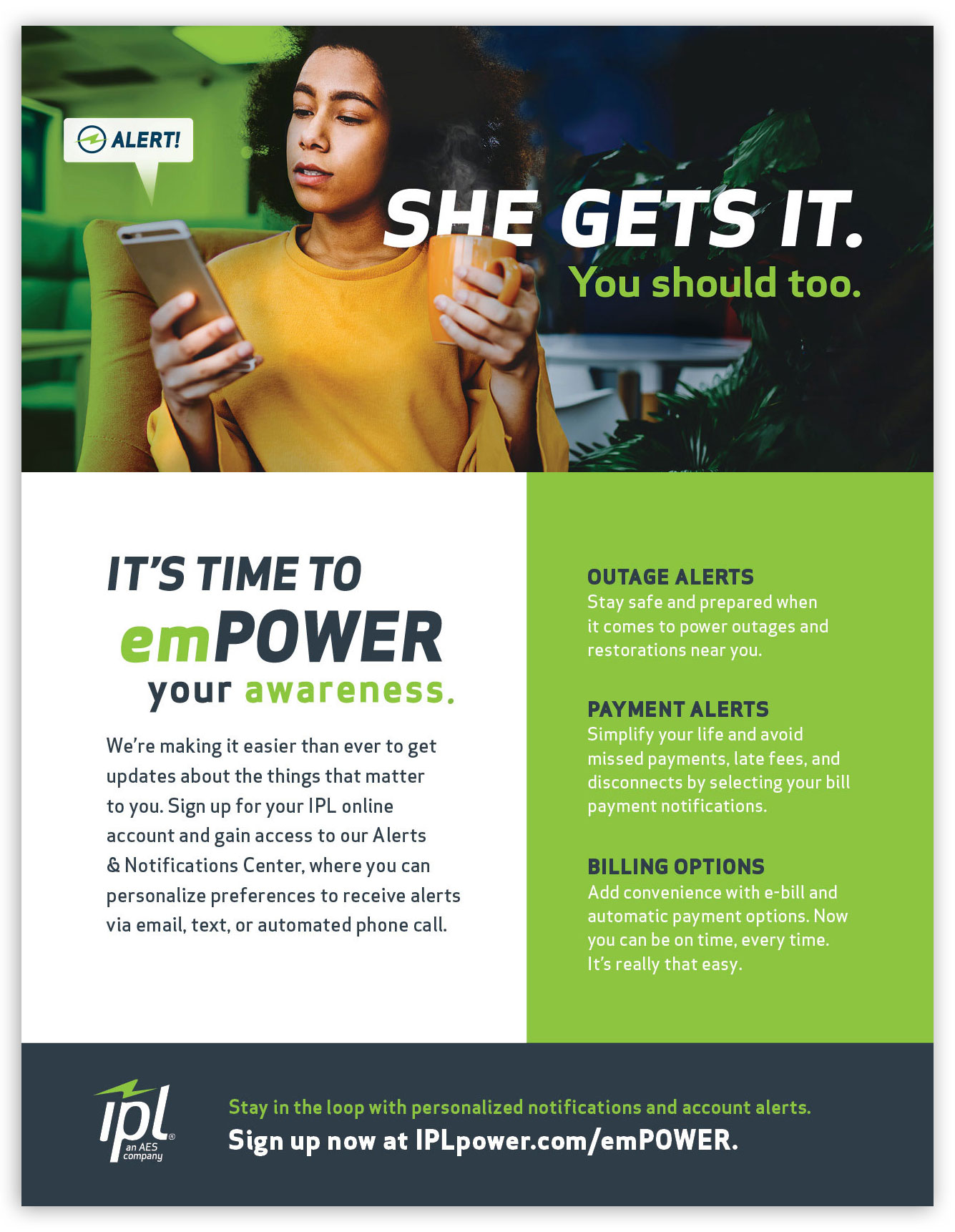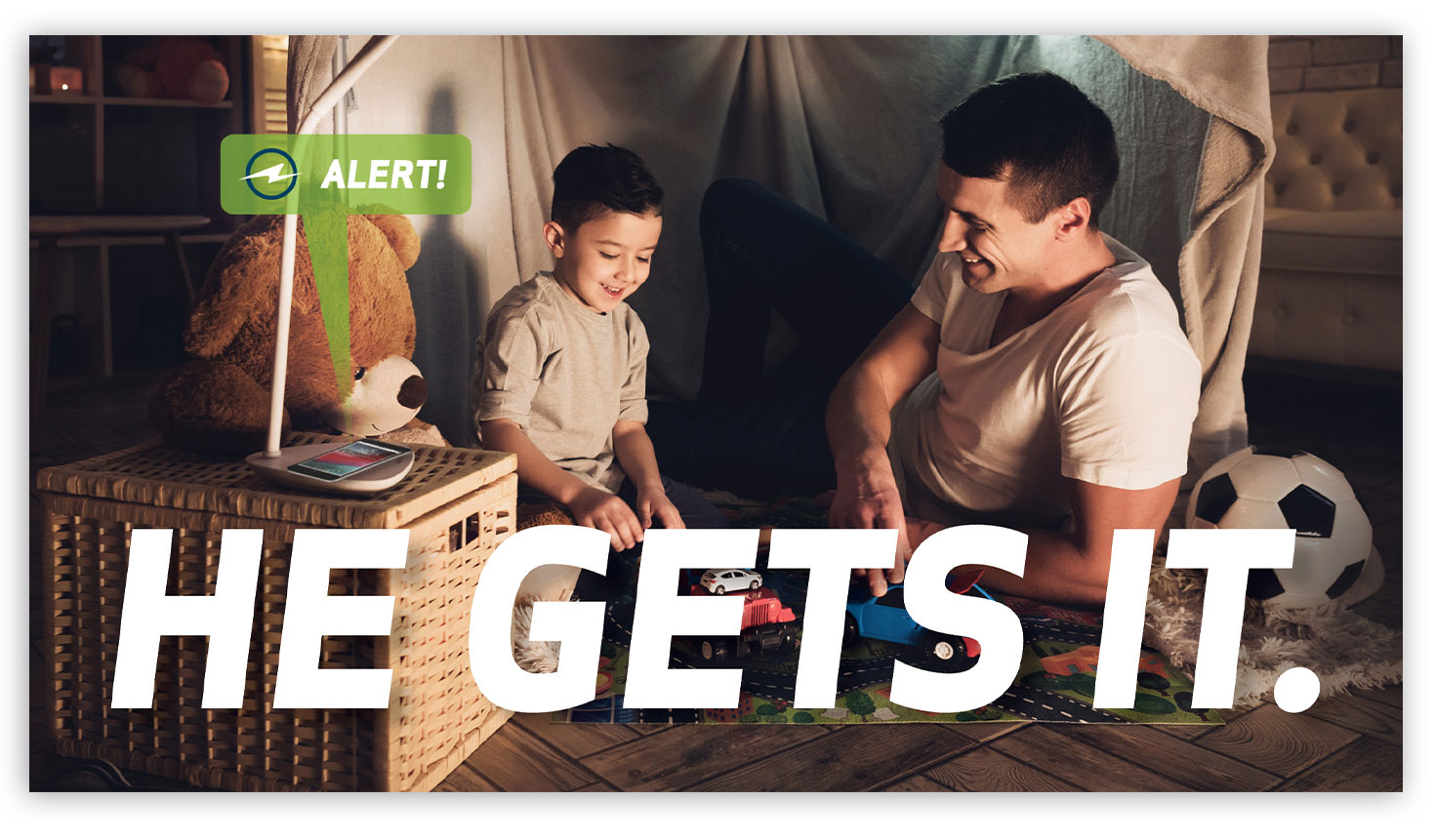 In addition to driving more than 250,000 site visits and 10,000 new online account sign ups, this campaign resulted in more than 26,000 preferences set for a 10.5% conversion rate.
Want to know more about our work?