NIPSCO – The Greenes vs. The Clays
Giving utility customers the right tool at the right time.
NIPSCO's most recent Energy Efficiency campaign focused on driving awareness and engagement with the energy-savings tools and resources best suited to each customers' individual motivations for wanting to save.
While our friends the Greenes continue to communicate the benefits of cost savings, the campaign introduced new neighbors, the Clays, to promote environmental benefits. A call to action drove customers to take a quiz to get matched with the right tool for their individual needs.
The campaign drove 103,696 clicks to the NIPSCO.com/save landing page. There were approximately 19 quiz completions each day with 67.5% of customers clicking through their quick results to learn more about the tool they were matched with.
During the campaign, cost per clicks in digital channels were only 12% to 81% of the national average for the consumer services category while click through rates were more than 377% of the average in the same category.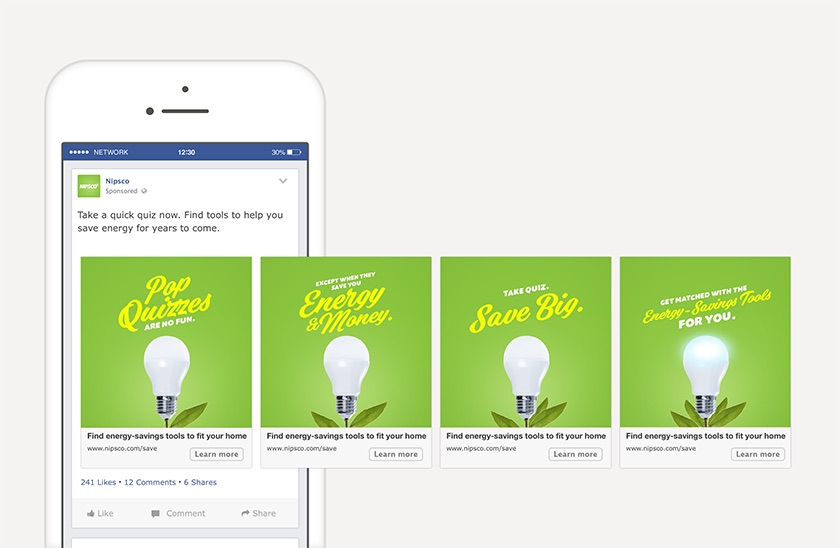 19 quiz completions each day and 103,696 visits to the campaign landing page.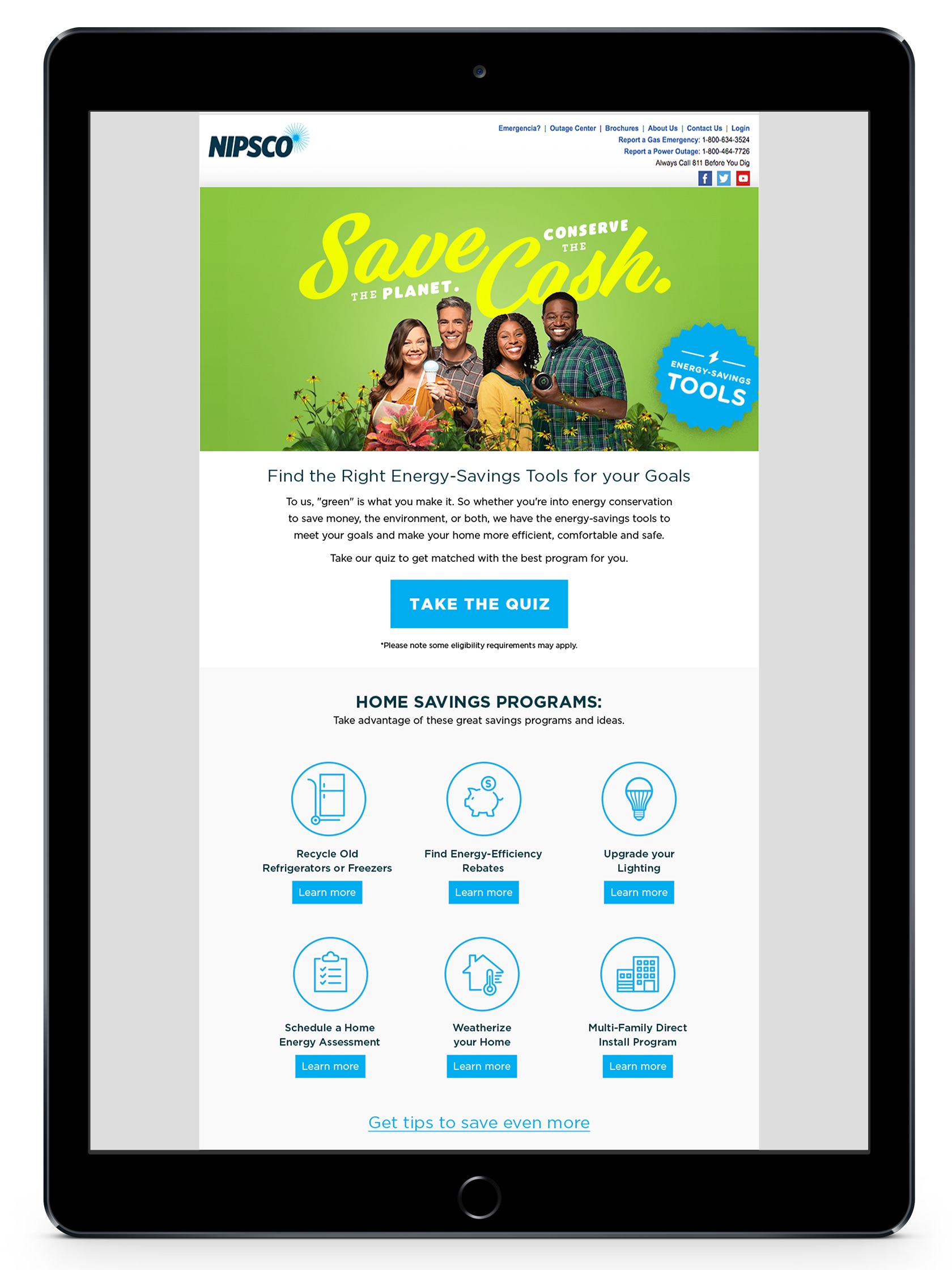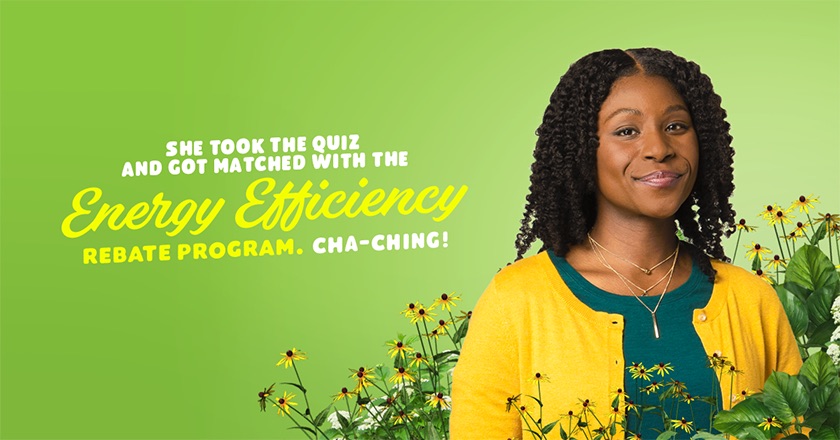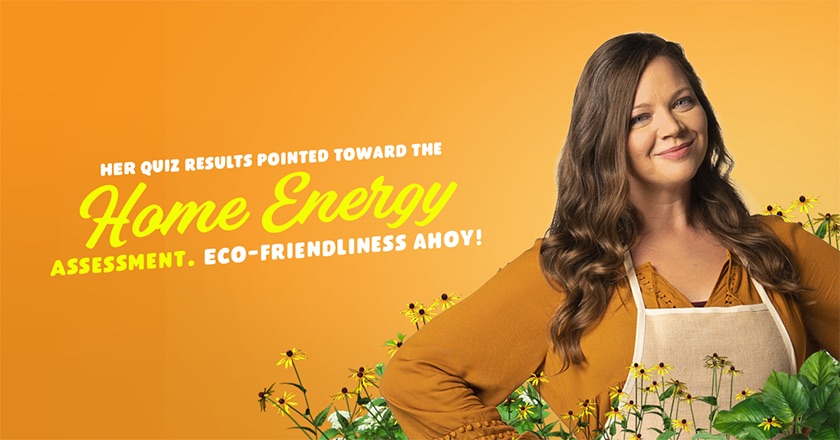 Want to know more about our work?