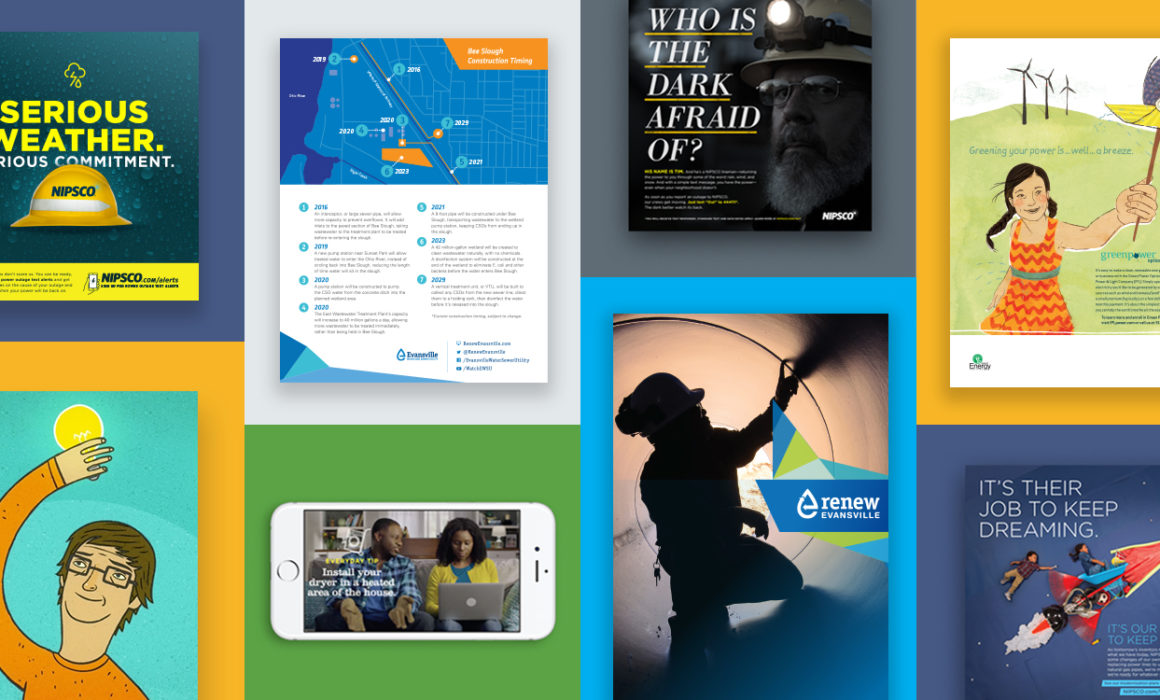 3

minute read
When running an electricity, gas or water company, customers generally don't think of you or reach out to you unless they're discouraged and having problems.
At times, it can feel like a thankless job.
But creating happy customers who are excited (or at least understanding) about the services you provide doesn't have to be difficult. Through the strategic use of owned media channels like social media, newsletters and websites, utility companies can proactively reach out in multiple ways to engage customers.
Awareness + Engagement = Happy Utility Customers
It's true that utilities have traditionally been one of the lowest-performing industries in digital communication tools, but it is possible to craft a great experience. Consumers are open to having more touch points with their utilities companies, and stand-outs are emerging who are achieving record-high levels of satisfaction with their customers.
This is tied in with the fact that using chat bots, social media and other tools in parallel is an effective way to continuously educate your customers about the resources or tools you provide and even to create new services. According to J.D. Power, the more utility customers are aware of and engaged in their utility company's resources and tools, the more likely they are to be satisfied.
To get customers to take advantage of what you offer, from energy-efficiency assessments to outage alerts on mobile devices, use every channel to your advantage. Don't rely on a single communication method to reach them—create a campaign that incorporates multiple touch points, ensuring you're reaching your customers at the most relevant times and with the most helpful messaging. For example, consider promoting your storm safety tools and resources using channels on which messages can be triggered by severe weather.
Finding The Right Communication Mix
Blindly choosing communication tools isn't a good strategy; you want to know your customer and define personas to understand different audiences. That way, you can home in on the tools your personas will get the most value out of.
For example, more than one-third (35 percent) of customers access their utility's website either by a mobile phone or by a tablet, a 15 percent increase from 2016. With that information, you should optimize your website for mobile and make sure your site looks good and functions well when viewed on a smaller screen.
You can also marry a new service with a communication channel. For example, considering your customers' path in situations like a storm gives a utility company the opportunity to provide them information before they even search for it.
Create power outage alerts to immediately update customers with key information such as when their power goes out, the cause of the outage and when they can expect power back. Customers by nature will be frustrated when their power goes out; however, keeping them proactively informed in the channels they prefer will help alleviate frustrations to create happy utility customers.
When customers are satisfied, they rate their utilities well. It's up to the utility to meet their customer's needs before the customer even knows what they're looking for.
Want to engage your utility customers with targeted communications? Email or call (317) 631-6400.
Read more >>