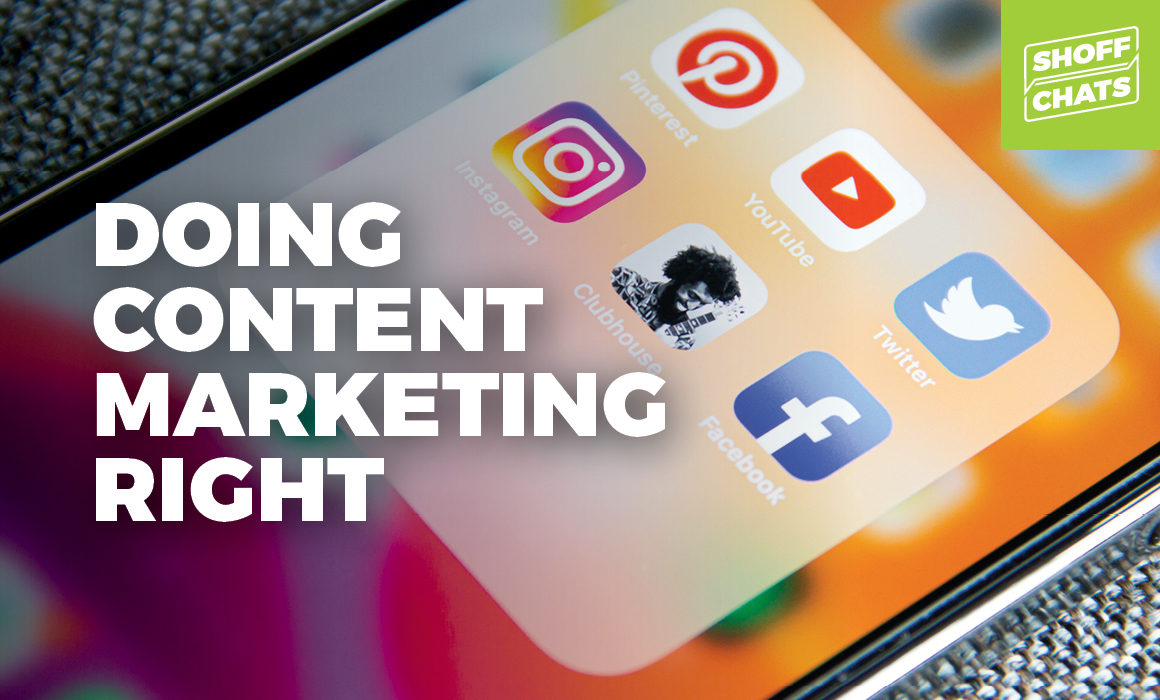 2

minute read
Everyone is talking about content, but why is it valuable and how do you ensure you've developed the right strategy and processes for generating good content? On a recent Shoff Chat, our guest Andi Robinson, Global Digital Content Leader for Corteva Agriscience, shared her perspectives on content marketing and the keys to building an effective content strategy, no matter how big or small your organization.
Some of her key takeaways:
Content marketing is all about providing value to the audience, not promoting your product. It helps you build stronger relationships, which will continue to be important as regulations and guidance on privacy make online marketing more and more difficult.
Any business or organization can start developing content and a content strategy, but it's important to make sure it fits with your overall strategy. It's a lot of work
to develop and feed a content strategy, so make sure you're doing it for the right reasons.
Marketing teams could fill the need for talent in content strategy and development, but often, traditional product marketers have a difficult time thinking differently about content than they do product marketing. You may need a different skillset
to develop a strategy and the actual content.
The messenger is important. You may find value in having influencers in the industry share and promote your content, but your organization and brand can also be important voices in delivering high quality content. Showcase your leadership on the topic. Use your employees to tell the stories that they're passionate about. It will be more authentic.
Starting a content strategy could feel overwhelming, but it's best to start small –remember that it takes time – and create measurable goals that will actually guide you along the way. To build a following, ask the audience what they need. There are also great resources such as Answer the Public, where you can see what people are asking about the topic you're considering for content.
Andi shared several helpful resources, including Content Marketing Institute. You can also follow Andi on Twitter (@hijinxmarketing) or join her and other speakers at Content Marketing World.
Looking for a creative agency to help explore what great content could do for your organization? Let's connect.
Listen to this episode or past Shoff Chats episodes here.