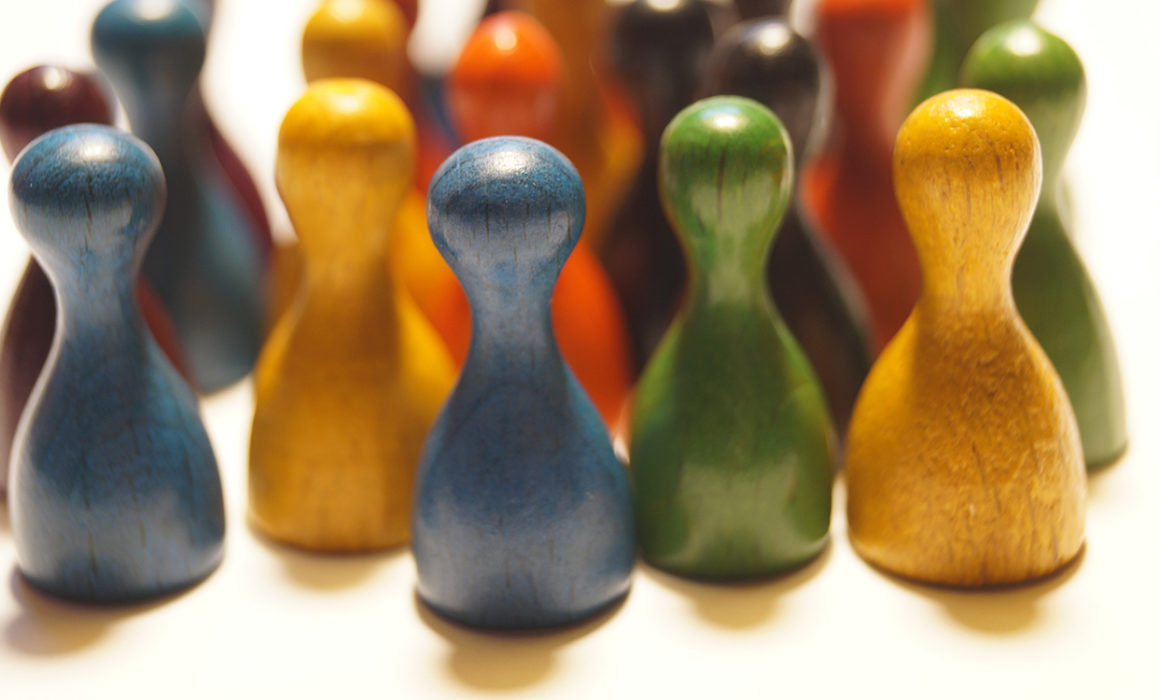 3

minute read
Diversity is incredibly important to a company's workforce. Not only does it ensure that workforces reflect the populations they draw from, but it also helps drive innovation and supports revenue growth.
But in pursuit of diversity, companies often focus only on representation when that is only part of the equation. It's critical to create an inclusive culture where everyone in your company feels included, supported and respected.
Creating An Inclusive Workplace Culture Requires Intent
Even unintentional exclusion is harmful to workplace culture.
Small gestures can inadvertently lead to segments of the workforce feeling left out. An article in the Harvard Business Review tells the story of a woman whose male colleague only shook hands with the men in their group, even though all of them were standing together. It might have been an unintentional omission, but the woman still felt excluded.
For an organization, being inadvertently exclusive has wide-reaching, negative ripple effects. Researchers at Catalyst found that exclusion can mean "compromised job satisfaction, lower sense of well-being, reduced work effort, diminished employee voice and greater intention to leave."
Inclusion Makes For A Better Workforce And Company
A diverse workforce can lead to revenue growth and long-term gains. A 2015 McKinsey study of more than 350 public companies found that companies in the top quartile for racial and ethnic diversity are 35% more likely to have financial returns above their respective national industry medians. Similarly, Bersin by Deloitte found that diverse companies had 2.3 times higher cash flow per employee over a three-year period than non-diverse companies did.
An inclusive culture that helps retain your employees also contributes to a better experience for everyone. According to research from Harvard Business School and the University of Florida, workforce diversity result in increased productivity and creativity. Employees from different backgrounds see problems in different lights, and they create unique solutions for problems facing their organizations. Diversity in leadership allows managers to bring in new skills and methods for achieving unity within their teams.
Research also indicates that diversity can help you recruit top talent. In a 2015 Glassdoor survey, two-thirds of the people polled said that diversity was important to them when evaluating companies and job offers.
What Organizations Can Do To Be More Inclusive
Here are a few ways to augment a company culture to be more inclusive:
Start at the top -Your company's leadership must value and understand how to motivate a diverse workforce. A 2016 report by the Korn Ferry Institute identifies four key traits to develop inclusive leadership—flexibility, adaptability, openness and authenticity. Consider inclusive leadership training for your management.
Reevaluate both internal and external materials – Showcasing your diverse workforce in your recruiting materials is a no-brainer, but have you thought about the language used in your job descriptions?
All job postings should use gender-neutral language like "he or she" or "they" rather than any "he/his/him" defaults. Also, studies have found that men apply for a job when they meet only 60 percent of the qualifications, but women will only apply when they meet 100 percent of them. Job descriptions should focus on expectations, not a checklist of requirements that might exclude entire classes of people.
Company activities can feel like they're meant for only certain people and not others. Offer a range of activities that increase the opportunity for all employees to get involved.
Employee resource groups (for women, LGBTQ employees or ethnic groups, for example) can serve as valuable forums for discussion and support or for celebrating events and holidays such as Black History Month, Pride Month, Chinese New Year and Diwali.
A diverse workforce and an inclusive culture go hand in hand. By emphasizing both, companies can create a work environment where employees excel and are proud to work.
Want to talk about how you can create an inclusive workplace culture through employee engagement? Email or call 317-631-6400.