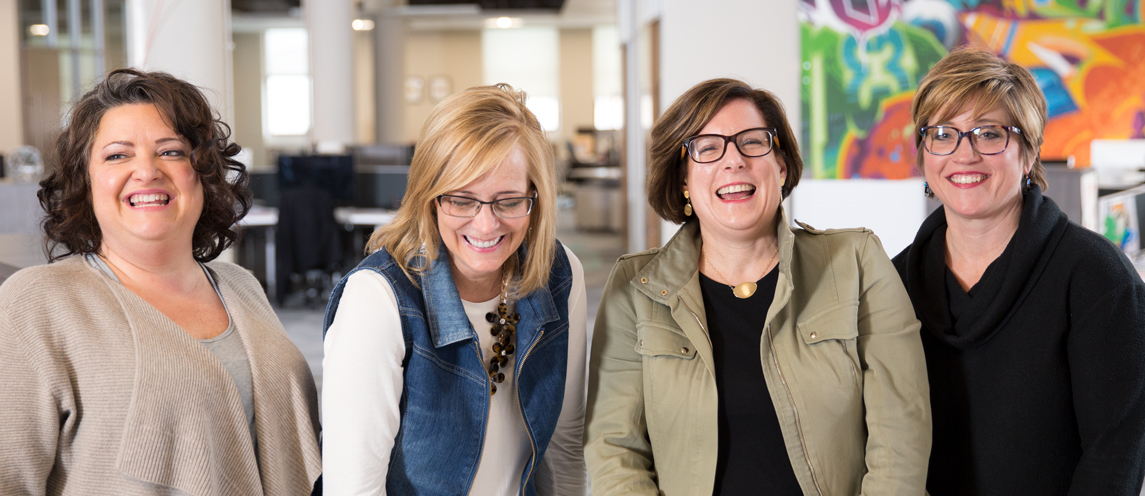 3

minute read
Being surrounded and supported by independent, hard-working and well-rounded women has been instrumental for me in my career and my life. My grandmothers were smart businesswomen. My mom worked important jobs inside and outside of the home. My sister was a small business owner. My close group of friends have all excelled in different careers. And I've had the privilege of working alongside female colleagues and bosses who've provided wisdom and guidance. So when I joined Borshoff, led by the visionary Myra Borshoff, it was a natural fit for me. Of note, I've also had several influential men who've helped along the way, but working for and now helping lead—with three savvy partners—a women-owned business (WBE) has been the most rewarding part of my professional career.
Since our founding in 1984, Myra and the leaders of Borshoff knew that being a WBE was a differentiator, especially because she was a trailblazing female business owner. Today, we are privileged to be among the top 25 Indianapolis-area WBEs and the only advertising/PR agency on this list.
As gender equality is rightfully pursued in the world, we know that female-led businesses like Borshoff can continue to set the stage for empowerment, opportunity, and unity. We've found success by focusing on these key areas:
We are fair and equal. We know that the best work environment is one where every individual feels valued and respected; therefore, recognizing and rewarding people equally for their individual contributions is priority number one. We honor an equal pay philosophy and offer a "Bring Your Baby to Work" program and flexible scheduling options that help our team members strike a healthy work-life balance. By putting the whole person ahead of the employee, we foster engagement and loyalty that results in better work, better ideas and better outcomes for our clients.
We lead with high levels of empathy and passion. Generating creative, strategic ideas and solutions that positively impact our clients' businesses requires intuition and people smarts. We know how to maximize group dynamics, navigate emotional decision-making, and listen to what's being said—and what's not—to draw insightful conclusions and make an effective impact. 
We align with partners who share our values. In every initiative, we work to build trust with our partners and community because we know that strong relationships enhance our work and multiply our efforts. We support other WBEs and minority groups, and we are advocates for organizations that support the advancement of women and girls.
I feel fortunate that my path was paved by strong role models who allowed me to learn and grow from their experiences. I know others have had very different experiences. To that end, I believe when we come together, we can make a difference for women everywhere. As we celebrate International Women's Day, it's important for all women to feel inspired and empowered. I know I have a part in helping us get there. #EachforEqual