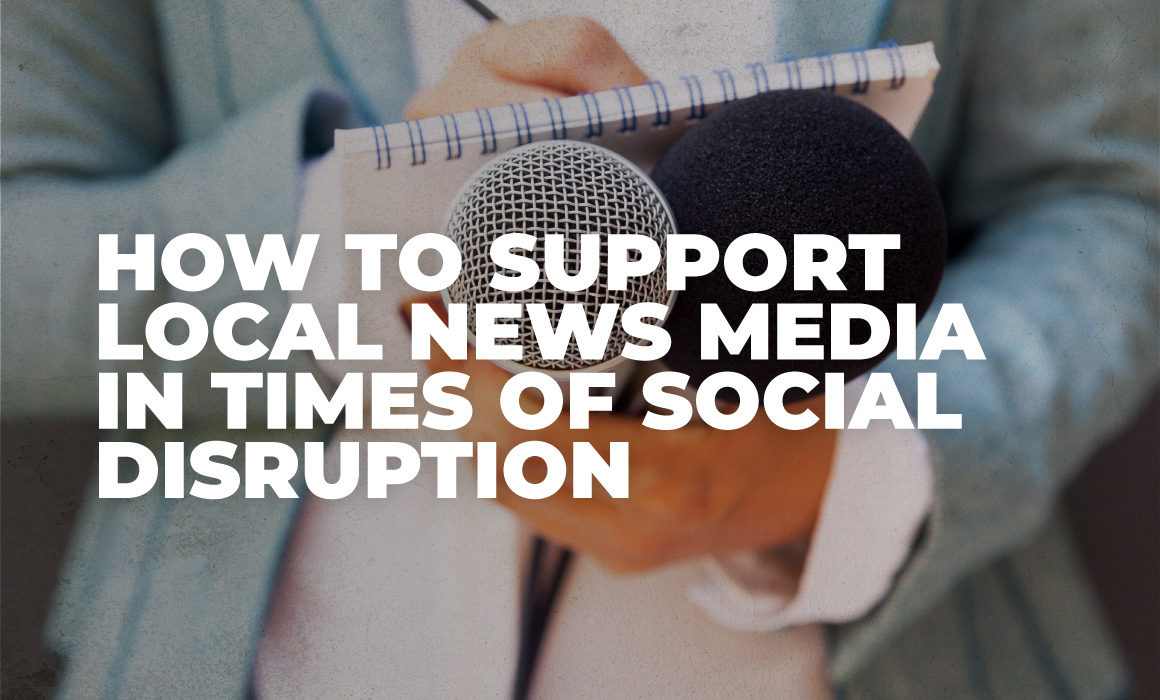 2

minute read
The news media has been one of the industries most challenged during the past few months. Pandemic-fueled newsroom layoffs, furlough weeks and frenzied, 24-hour news cycles, have overwhelmed the journalists that remain.
Despite everything that has happened, there are powerful, thought-provoking, and hopeful stories being told – and those still waiting to be reported. Those of us who regularly work with the news media have wondered the best way to tell our organization's stories. After working with reporters on COVID- and non-COVID related news, what I've heard over and over is – "walk around in my shoes."
OK, while a reporter never specifically said those words to me, it came through loud and clear when:
A reporter apologized after having to cancel and reschedule an interview at the last minute because her editor asked her to cover a pandemic news conference.
A writer thanked me for proactively providing visuals they could use to accompany the story.
A TV station took me up on my offer to set up a Zoom interview with a spokesperson to save them time.
There's never been a more critical time to support and assist the news media, especially when you're asking them to consider a story about your organization. The next time you're preparing to contact a reporter, stop and think about the information from a reporter's perspective and provide as many resources as you can:
Do your research. What does the reporter typically cover? What have they been covering this spring and summer? Journalists who typically cover a specific beat have likely been focused on other topics during the pandemic.
Know how to briefly and effectively explain your business/product/topic to people outside of your industry. (It's shocking how many people fail to do this.)
Make sure your organization's spokesperson is available for interviews and has a flexible schedule before emailing a news release or pitch.
Have a headshot of your spokesperson and some accompanying photos or video ready to send the journalist.
Respond promptly to a reporter's email. Even if you need time to obtain the answer to a question, communicate this and don't leave them waiting.
One of the most crucial actions we can take to assist the news media is to support local journalism. Purchase subscriptions. Share journalists' content on social media. Listen to podcasts. Participate in events and activities sponsored by local media outlets.
It's important to think about how your organization can support local reporters and local journalism. Providing timely, credible, and appropriate resources are all ways to build long-term, trusted relationships, especially now in our climate of social disruption.
Have questions or need assistance pitching your next story? Contact Amy Hanna.