PROFED CREDIT UNION – How Easy Is It
Taking on the big banks.
It can be easy for a credit union to fall outside of the consideration set for many people due to the mystery around who can be a member and a perceived inferior banking experience.
ProFed Credit Union, a community-based credit union operating in northeast Indiana, has already achieved steady organic growth based on its tremendous reputation in the community and with its members. However, in order to continue to meet its goals in an increasingly competitive market, ProFed had to work on telling its story to a skeptical audience.
ProFed's service area has been filled with bank acquisition activity, which is unsettling to customers. Based on this insight, we seized the opportunity to talk about what the credit union offers in terms of trustworthiness and convenience. The "How easy is it…" campaign features banking hot-button issues with attention-grabbing, humorous comparisons.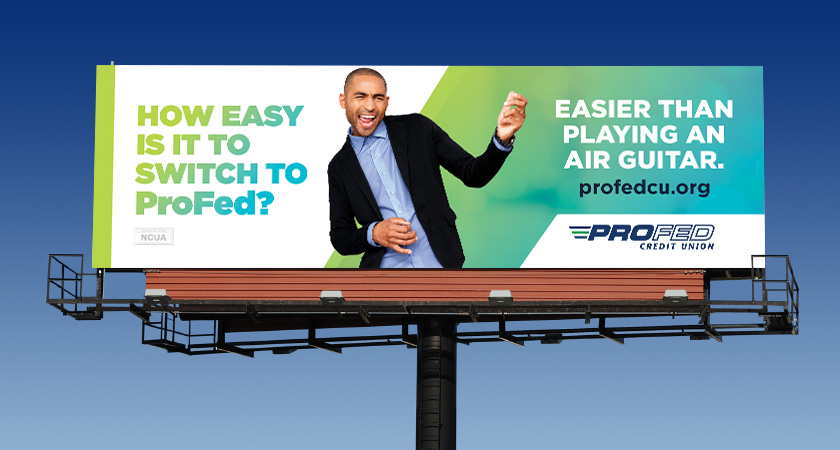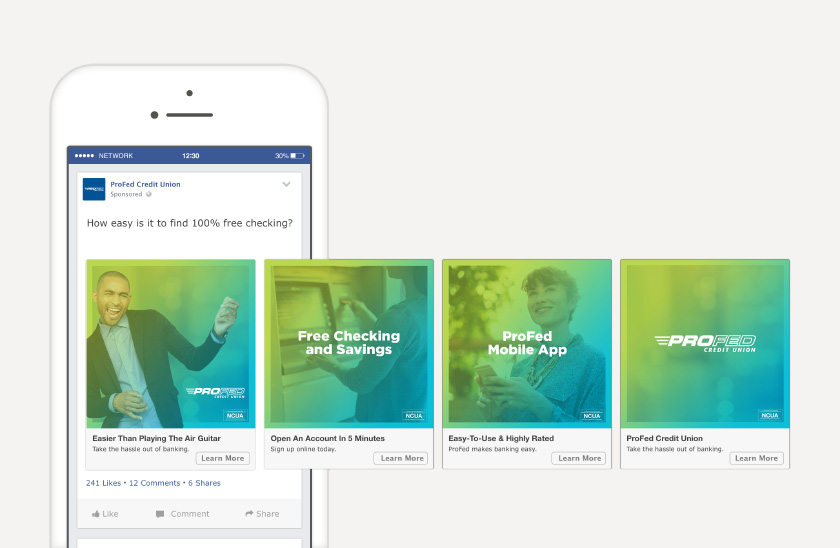 We helped ProFed tell its story to a skeptical audience.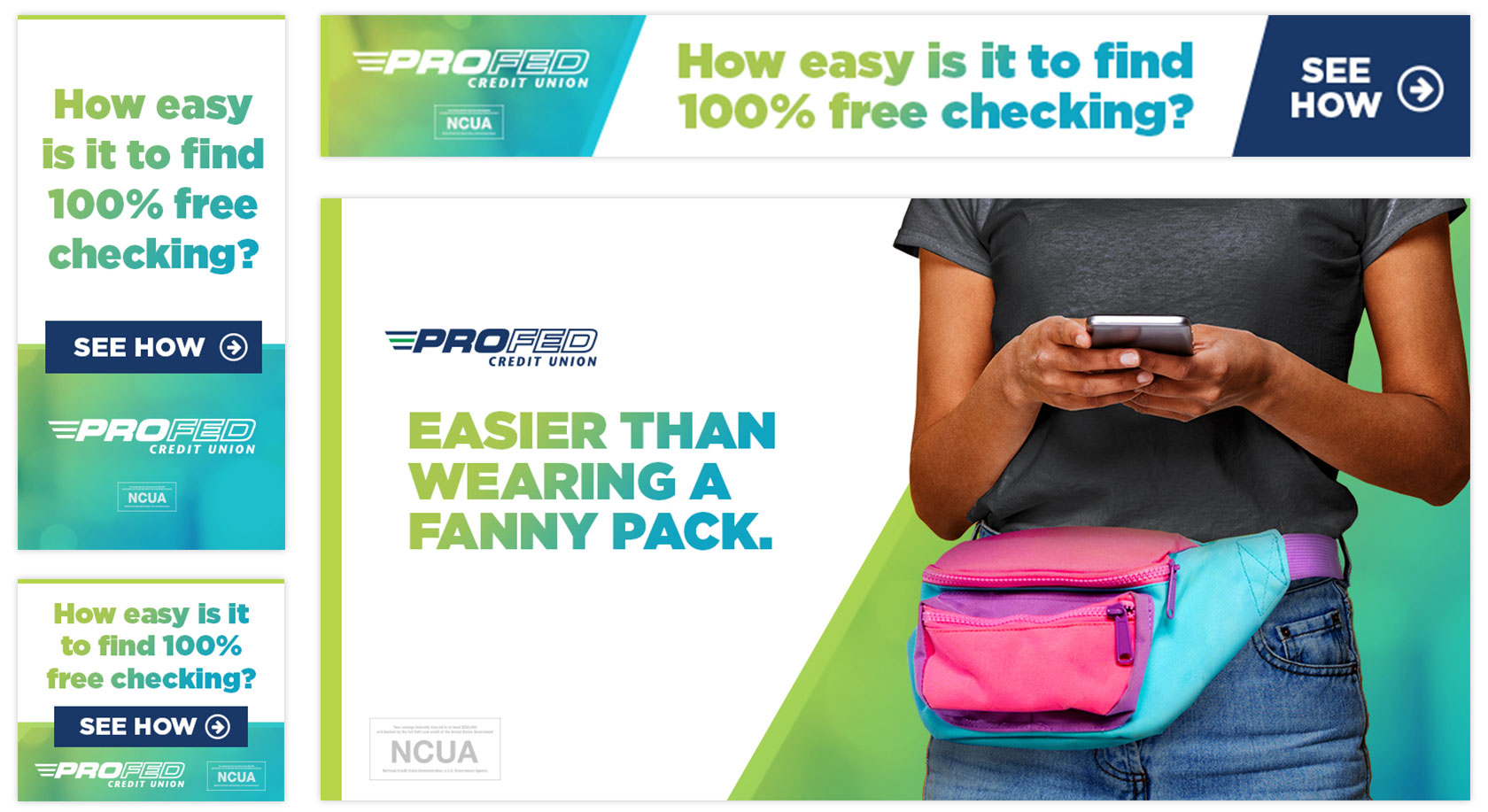 Want to know more about our work?