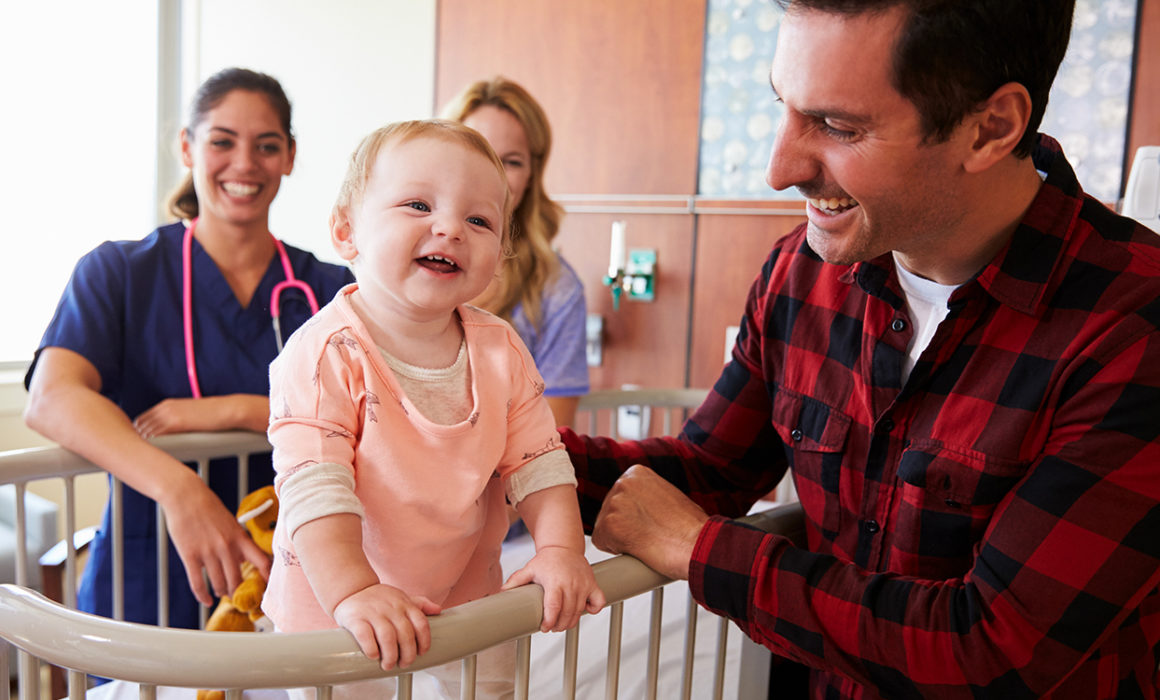 3

minute read
Borshoff has spent decades helping hospitals forge lasting relationships with patients, families and communities. Here are five strategies to help your hospital grow stronger connections with the people you serve:
Patient Stories In Hospital Marketing
Narratives help people connect to the core of what hospitals offer. "Patient journeys" are especially powerful as videos, providing a genuine account of the patient experience while instilling empathy in the audience.
To make your content easy to view and share, structure videos in short segments, shaping one story into a short series. More content also encourages audiences to return to a hospital's website, YouTube channel and Facebook page. The people you choose as subjects in these narratives should be authentic so that their stories are honest and compelling.
Emotionally-compelling Offline Media
Online marketing has become an increasingly crowded space where many people scroll past content or disable ads. Compounding this problem are the people who are not even online, and many of them have significant healthcare needs.
According to Pew Research Center, 34% of American adults over 65 – about 17 million people – are not online. About 90% of those older adults live with a chronic medical condition. That's a little more than 15 million Americans who need regular medical care and aren't going to see digital content or advertisements.
As medical costs for nursing homes and in-home care soar, older adults are taking their personal health into their own hands thanks to innovations like home monitoring systems, medical alert devices and voice-assistive technologies. And, more and more of this generation are making healthcare decisions in partnership with caregivers; so, it's vitally important to develop integrated campaigns to reach decision makers on and offline.
Cable and broadcast television are reliable options for reaching older people offline, but the greatest opportunity is print. Print media is diverse and offers tangible and visually arresting content in the form of brochures, magazine/news features, help guides and billboards. Print's enduring nature can make it more impactful than fleeting online or broadcast messages.
Integrated Digital And Offline Campaigns
You can take advantage of digital and offline media benefits by using both in integrated campaigns. Chief marketing officers know that people do not choose a hospital or provider based on a single contact. While repeated contacts from the same medium such as Facebook grow engagement, a mixed digital-offline strategy will deliver better results.
Social Media
Social media has become a gathering place where hospital staff and patients meet. You may already use social media like Facebook, Twitter and YouTube to share health messages and to respond quickly to patient questions or concerns.
Increasingly, patients and families are using social media within the hospital itself, according to Healthcare IT News. Stories of a new baby, recovery from an injury or illness and gratitude for doctors and nurses are among the messages being shared on Facebook, Twitter and Instagram. You can find and follow the stories and generate a dialogue.
YouTube Channels And Podcasts
YouTube video programs and podcasting have exploded in popularity and now rival television and radio. These media channels are most effective when producing regular, relevant content, which draws repeat and new audiences. You have numerous choices in what content to produce, ranging from provider-centered content to health and wellness programs. Programming often offers authoritative health information in a reassuring or even entertaining format.
Read more:
>> The Top 4 Patient Engagement Trends To Watch In 2018
>> How To Build An Effective Hospital Brand Strategy
>> Marketing Implications Of A Female-Driven Healthcare Economy
>> Why Healthcare Marketers Need To Think Like Retail Marketers
Want to talk about how you can reach a wider audience? Email us or call 317-631-6400.