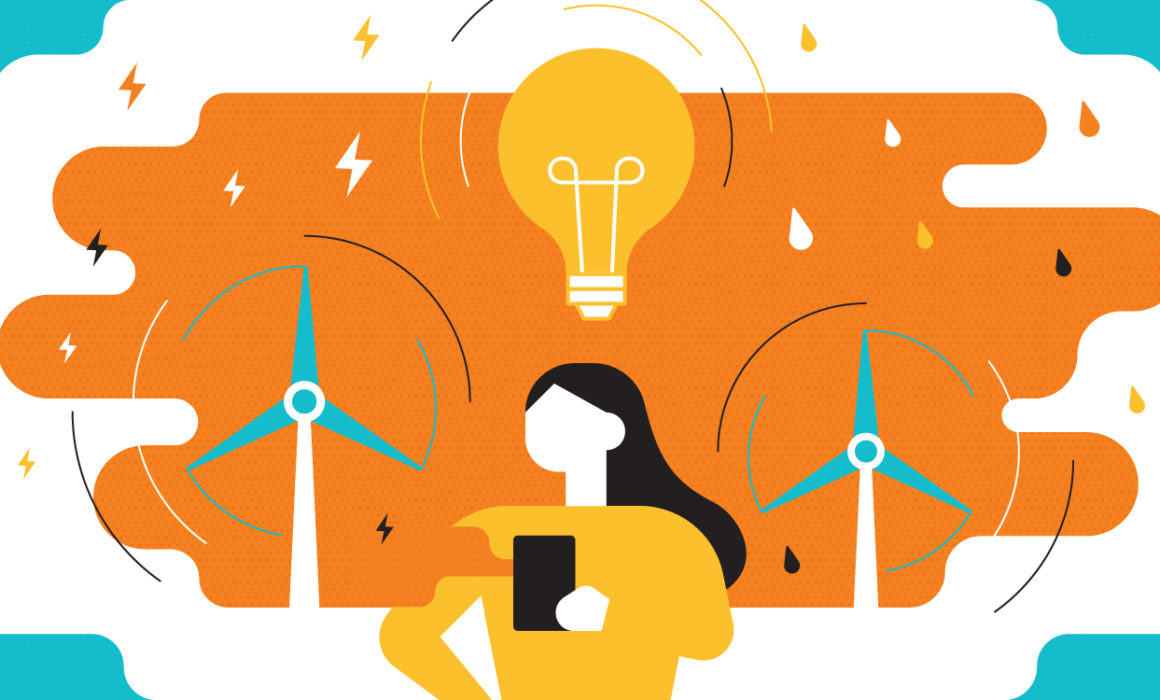 3

minute read
Most utilities work very hard at customer service. But to further build trust and meet shared goals, utilities need to also educate customers on resource consumption and how it impacts their rates.
Why Understanding Your Customer Matters
Companies that maintain customer confidence, such as Apple, Amazon and Netflix, have seen correlations to greater revenue growth. That's essential for you as a utility facing an increasingly deregulated economy and new competition.
While you may have excellent structures in place to put your customer first, taking that one step further and allowing the community to learn about where their money goes and how utilities use it to make improvements makes them a part of the process.
A key first step is understanding what your customers want to know about. Saving money and preventing outages remain top priorities but more customers are also concerned about environmental impact. Your customers may care about repairing pipes or power lines that have decayed over the years. Once you know what your audience is looking to know more about, you can start to cater to their interests.
In This New Landscape, Utilities Succeed By Educating Utility Customers
Today's customers are looking to utilities for help, whether that's reducing their rates or reducing energy consumption. Companies that reach out to help their customers learn won't just grow their ratings and brand trust, they'll improve operations. Savvy, knowledgeable customers can help companies:
Reduce peak load and infrastructure burden
Manage distributed generation and grow alternative sources
Cooperate with changing regulations
Improve reputation and reduce complaints
Collect more bills on time, thanks to fewer surprises
Core Principles Of Customer Education
Utility companies hold the data, insights and technologies to help customers change habits. How that information gets communicated, however, helps determine success. You want to craft messages that are:
Personal

Utility customers come from different backgrounds and have different priorities. As this report from The University of Chicago illustrates, they may be motivated by economic incentives or moral imperatives, such as reducing emissions or improving access to clean drinking water. Create communications personas that utilize differences to deliver effective messages.

Proactive

Changing consumer habits requires persistent education and awareness. Anticipate and answer customer questions through searchable, user-friendly web content and engage customers with timely information throughout the month, not just at bill time.

Actionable

Information is easier to absorb when it can be put to immediate use. Teach customers smart habits, such as unplugging devices and refraining from running the washing machine at peak load times.

Multichannel

Generally, customers must hear a message multiple times before it sinks in. According to a Utility Dive survey, utility companies are increasing their use of digital channels such as text messages, social media posts and apps to reach customers. You can also train customer-facing personnel, including billing and repairs, to help introduce programs and answer questions. Hold "town halls" that are not just in person but broadcast live online or on TV to reach customers who would rather stay at home.

Transparent

Customers trust you with valuable data on their personal habits. Make sure your education content covers security and data protection to help instill confidence. The more your customers understand your operations, the more clarity they'll have around billing, outages and effective behaviors.
Better communications won't prevent every problem or complaint, but they will allow more customers to understand how their fees are used, why rates might increase and how they can lower their payments. Your utility works hard for your customers. Work hard to ensure your customers know that.
Want to use educational communications to help your utility build better community relations? Email or call (317) 631-6400.