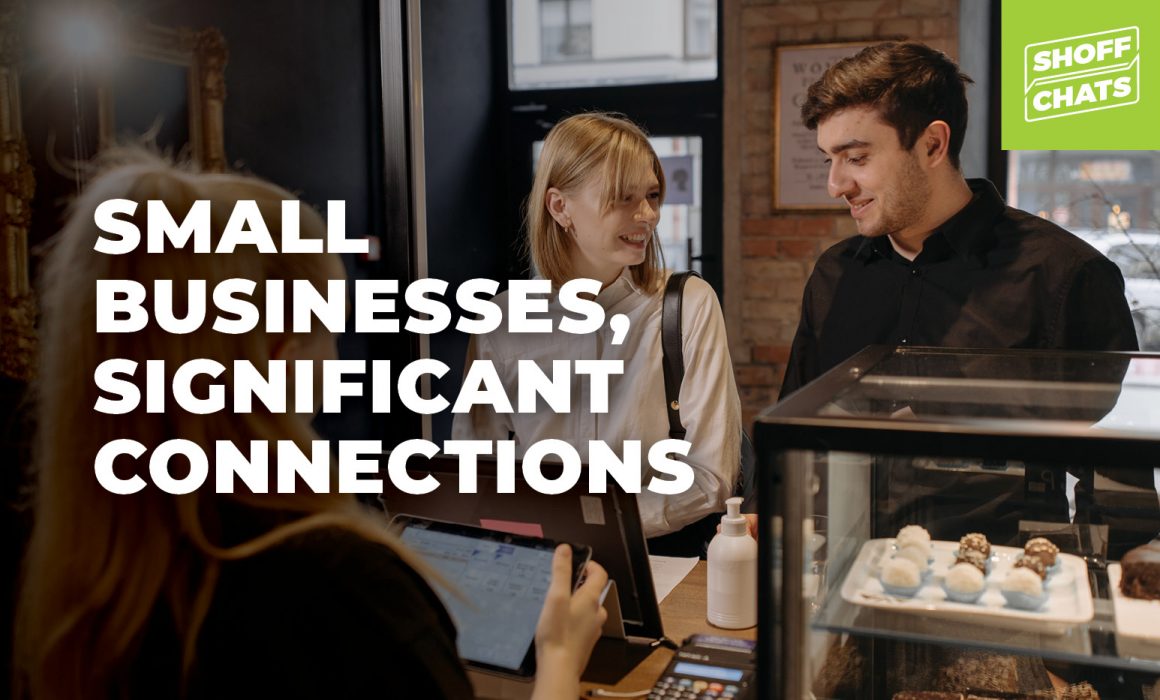 2

minute read
Small businesses are the backbone of our economy and often the best answer to our business needs. But studies show that one in five small businesses fail in their first year of business, and the numbers get worse over time. Many times, those failures happen because business owners are overwhelmed or underprepared to deal with the challenges of financial management, marketing, and labor challenges, especially among minority-owned, women-owned or first-time business owners.
In recent years there's been a push to shop with small businesses and to increase spend with minority-owned businesses, but is there more we can do? Our most recent Shoff Chat guest Stephanie James with the Central Indiana Women's Business Center shared some ideas for rethinking our strategies for engaging with small businesses.
Here are the key takeaways:
Resources for small businesses are ready to help. There are a number of organizations, resources and other options for small businesses who want help growing a successful business. The Central Indiana Women's Business Center (CIWBC) is just one example. CIWBC offers everything from mentoring, programming and financial guidance for women entrepreneurs. It's connected to the Indy Chamber and the Small Business Administration and can help entrepreneurs make connections that can make a difference in operating and growing a business.
Other business leaders can help grow the small business ecosystem in their community by using them as vendors. Small businesses can be the best option for supplying the needs of other businesses because they sometimes be more flexible and provide a higher level of customer service. Additionally, small businesses that are women-, minority- or disability-owned businesses can be a great option in helping companies diversify their supplier based. There are a number of local, state and national level certifications that minority-owned businesses can achieve that will put them in front of procurement professionals for new opportunities.
Other business leaders in the community can help by serving as mentors and resources. Many small business owners struggle because they don't have a trusted advisor or mentor. Even if you aren't a business owner, you may have a skillset such as marketing, leadership, operations or finance that could be helpful to a small business owner. Consider being a mentor. You can get connected through organizations such as CIWBC or others.
Looking for a communications partner who understands businesses of all sizes? Let's talk.
Listen to this episode or past Shoff Chats episodes here.