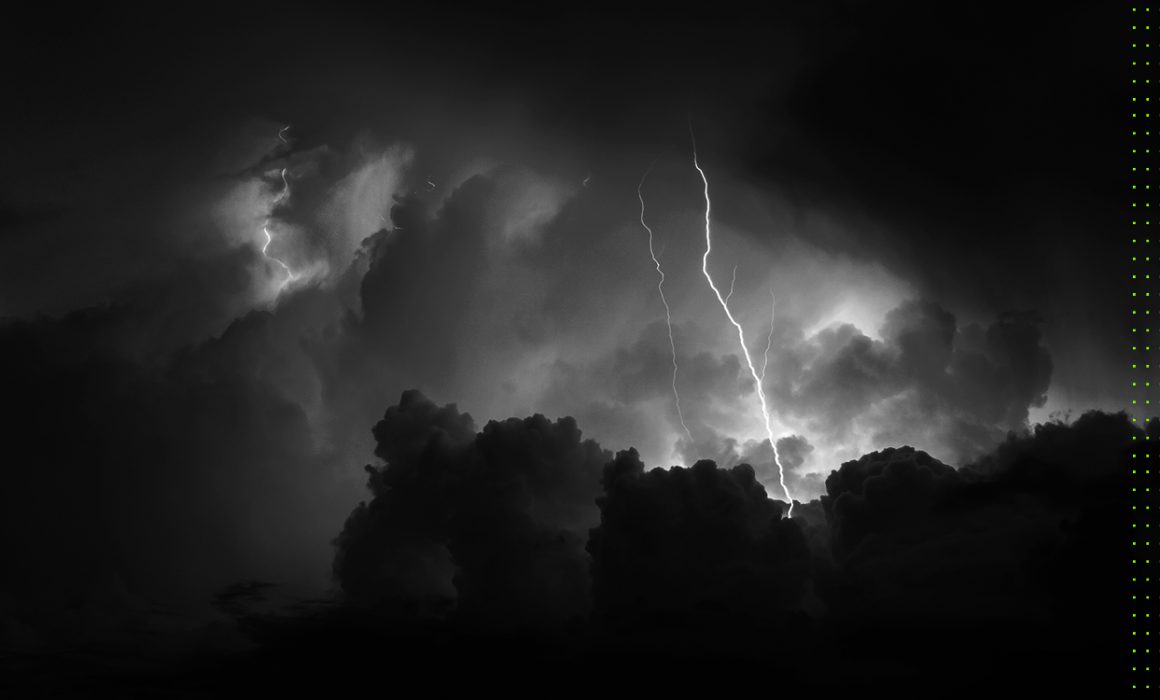 3

minute read
Your organization will experience crisis. Mistakes will be made. Someone will have a bad experience. A member of your organization will say or do something dumb, or heaven forbid, criminal. And because everyone with a smartphone is a publisher, small fires are harder to contain. That's why every organization needs to incorporate social media strategy in crisis communications plans.
In our post on crisis communications planning we laid out a checklist to follow when building your plan and identified social media as an area of special concern. In the second post in our four-part series, we'll dive deeper into the role that social media plays in crisis communications planning.
#NowTrending
Social media can often amplify a situation – positively or negatively. That's why we recommend slowing down when crises erupt online. Cool heads prevail in a crisis, and one way to stay cool is to have a solid plan in place before you're on the hot seat. Let's explore what that means.
Social Media Strategy In Crisis Communications
Consider the following tips as you develop you incorporate social media strategy in crisis communication planning:
Designate one point person as your social media manager during emergency situations.
Consider using a specific Twitter handle for emergency alerts and test it ahead of time.
Create a landing page that can be activated quickly as the central information hub you direct people to.
Write standard emergency alert posts – for Facebook and Twitter – ahead of time to include in your plan. These templates will save you time in the moment, even if info changes.
Be prepared to listen to relevant online conversations. That can be as simple as setting up a Google Alert or as complicated as creating a monitor in Nuvi. Whatever your situation, there is an appropriate tool.
Now let's dive deeper into each point.
1. A point person (and his or her backup)
Choose someone who has a working knowledge of your social media platform/s and regularly interfaces with your digital team or website manager. This person should be readily accessible when a crisis occurs so he or she can begin to monitor online chatter and feedback immediately.
This person should have autonomy to post content that aligns with your communications plan. And, just so you can sleep at night, take time to identify someone who can fill in for your point person, should he or she be unavailable during a crisis.
2. Specific Twitter handle
Some organizations, such as colleges and universities, have a specific Twitter handle for emergency situations to protect their core brand and to enable people affected to find information quickly.
3. Online landing page
Create an online landing page featuring in-depth content for news media and anyone else who may be affected. Content may include news releases, FAQs and fact sheets with the latest information. That way you'll always have a trusted hyperlink to share in social media, with reporters and among friends.
4. Examples of standard posts
"A <shooting, breach, disaster> has been reported <at location>. We are actively working with <police> and will update you when we have more information."
"A <issue> has been reported to authorities. Please follow <@emergency handle> for updates and go here for more info <Web link>."
Incorporating social media strategy in crisis communications plans is easier said than done. That's why the next post in this series will address executing your social media strategy in a crisis.
In the meantime, if you'd like to talk about your organization's crisis communications plan, drop us a line!
This all sounds good, but how do you put it all together in real life, right? Here's how Borshoff used social media to help a client earn rave reviews for their crisis response.

Read other posts in the series:
Who Needs A Crisis Communications Plan?
Best Practices For Social Media In A Crisis