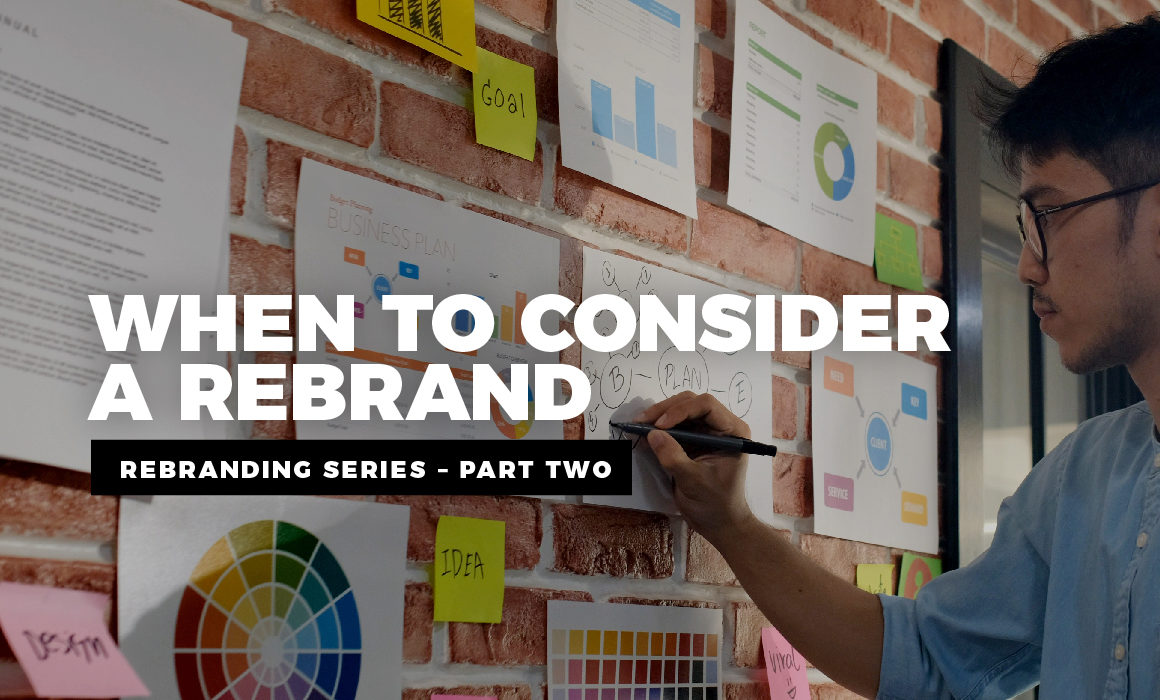 3

minute read
Borshoff is lucky to receive numerous requests for brand strategy work, typically resulting in an organizational rebrand on some level. A rebrand can be rooted in the need to bring much-needed definition to an organization's messaging. In some instances, it could mean renaming the organization/product and possibly visual identity/logo work too.
We always start by asking ourselves and our clients whether they should REALLY be considering a rebrand. After all, this is hard work. Yet, if done well, it will have a lasting positive impact on your organization.
Here are a few reasons you may want to consider a rebrand:
If you haven't clearly articulated your brand narrative – While most wouldn't technically consider this a rebrand, if you haven't put pen to paper to define your organization and your product offering(s), then you should. One of the main things that any organization needs is clear and consistent messaging.
If there's confusion in the marketplace about your product and/or who you serve – Often this requires target audience research to properly determine whether this is the case, but in some instances, it can be a function of not having articulated your purpose in the first place. Other times, it's about bringing everyone together for a reset to establish a renewed focus around what an organization really stands for. Our work for Kiwanis International is a great example of this work.
If your market geography has shifted and/or expanded – Perhaps your name or messaging was great years ago, but now could be getting in the way of future growth and success. We helped MPS Egg Farms, who came to us as Midwest Poultry Services, define their niche.
If your product/service or the market has changed – Products, names and messages can sometimes grow obsolete or become irrelevant overtime, sparking a need for your brand to evolve with the times and changing marketplace. This was the case with our Sigma client who came to us as Sigma Theta Tau International Honor Society of Nursing.
If there's been disruption in your category – Disruption comes in many forms. Sometimes it's technology. Sometimes it's a new competitor. Other times, it's your own organization doing the disrupting. In the case of our AskRose client, evolving technology was the cause. The organization was once known as Rose Hulman's Homework Hotline, yet a 17-year-old today probably doesn't know what a hotline is. They changed their name to Ask Rose to be more inclusive of their chat and e-mail platforms for homework help.
If your visual identity doesn't reflect the image you're hoping to project – In some instances – but not always – your logo and visual identity might be the thing getting in the way. Imagine trying to position yourself as modern or cutting edge, saddled with a visual identity system that hasn't been revisited for decades. We helped the City of Lebanon solve this problem.
Deciding why you should do a rebrand is just one part of the equation. Part 3 of this series will cover the important questions you should consider before moving forward.
Have you been considering a possible rebrand? Contact Adam Hoover to get started.
You can also find more helpful information on rebranding in these recent blog posts: