A win in increasing tutoring sessions.
AskRose is a free math and science tutoring service for students in grades 6-12, administered by Rose-Hulman Institute of Technology. Our goal was to increase tutoring sessions through channels including email, chat, and call. And to reach a new audience — student athletes — we created The AskRose Playbook. This new collateral opened a gateway to reach influencers, like coaches and athletic directors, through the athletic department.
We also worked with AskRose to implement, measure, and optimize a paid search campaign. By understanding how parents and students search online for homework help, including the terms and language they search with, we were able to return results promoting AskRose's tutoring services.
Over the course of managing this campaign, we continued to make optimizations that improved performance including increasing total conversions by 40% while decreasing cost per conversion by 41%.

The "Win.Win.Win." campaign helped contribute to a 283% increase in
year-over-year tutoring session calls.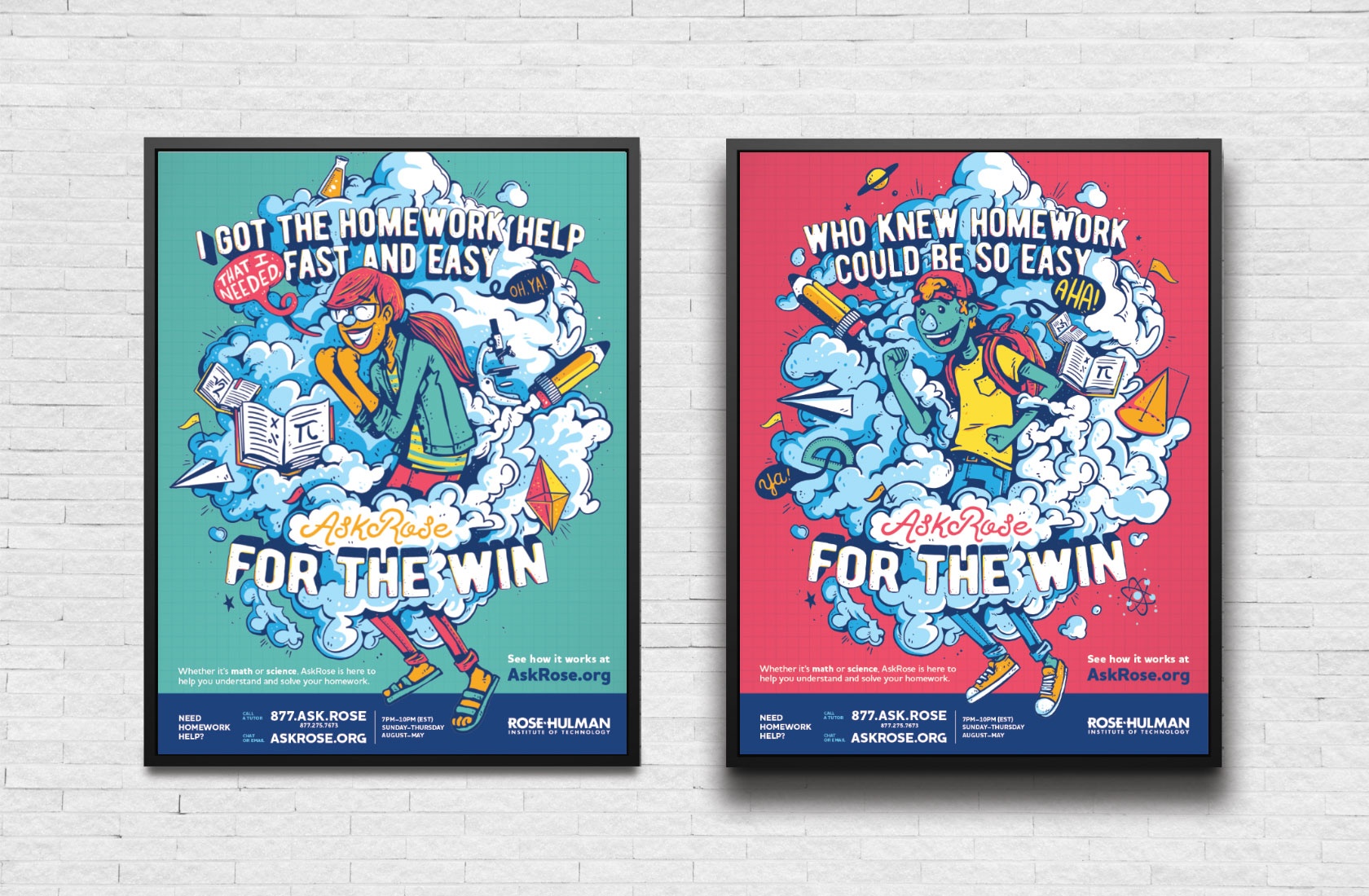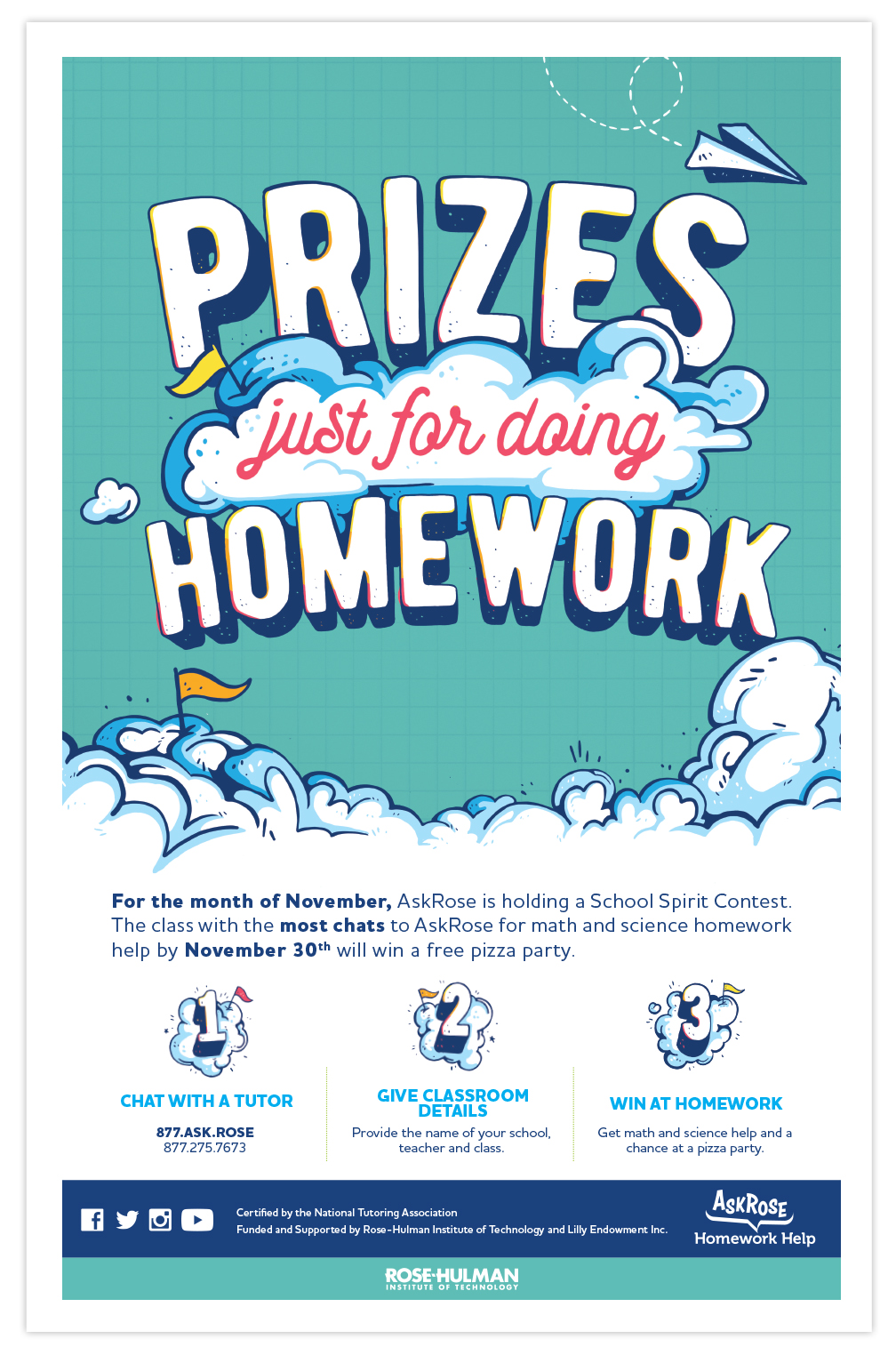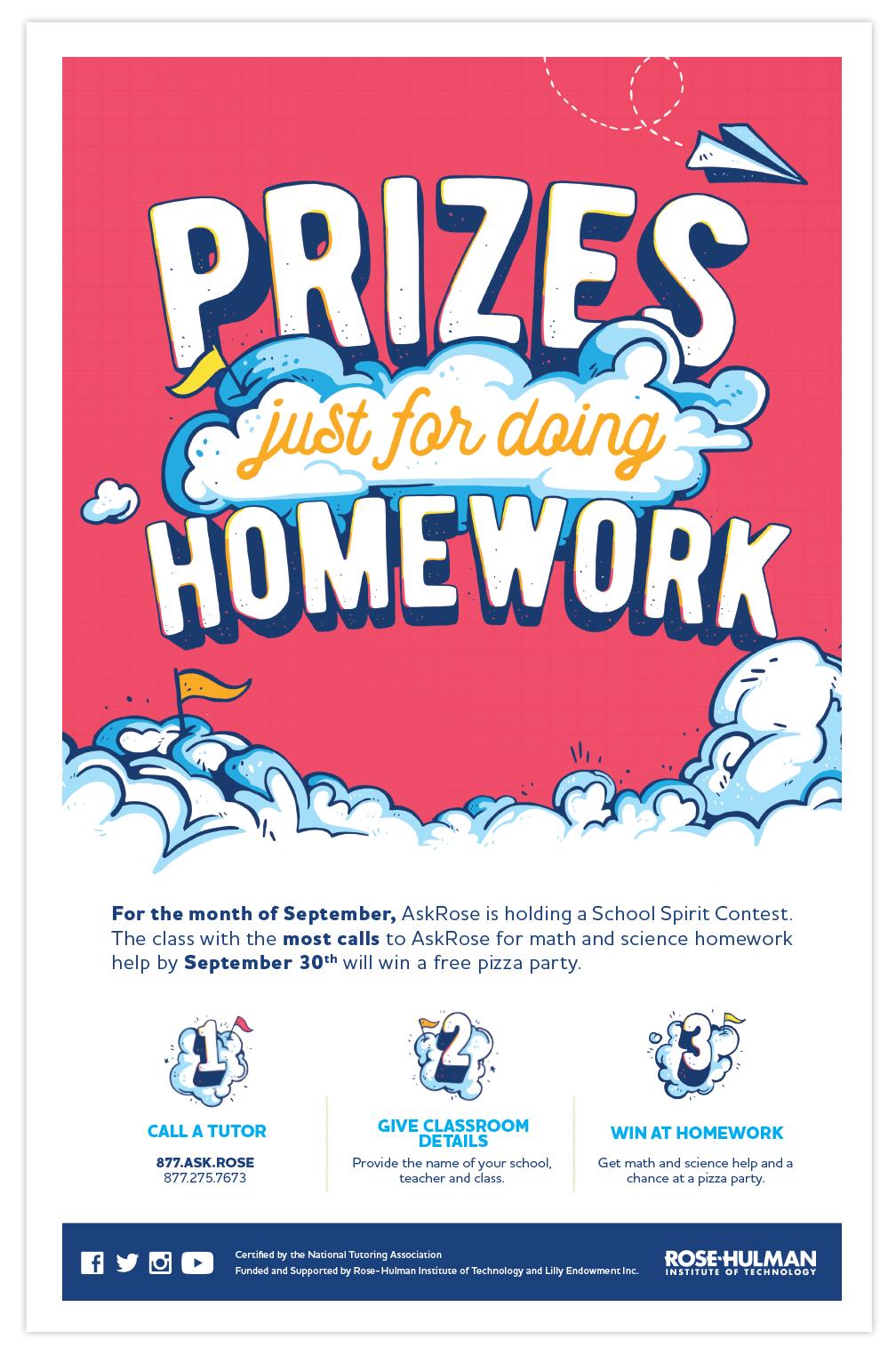 Want to know more about our work?