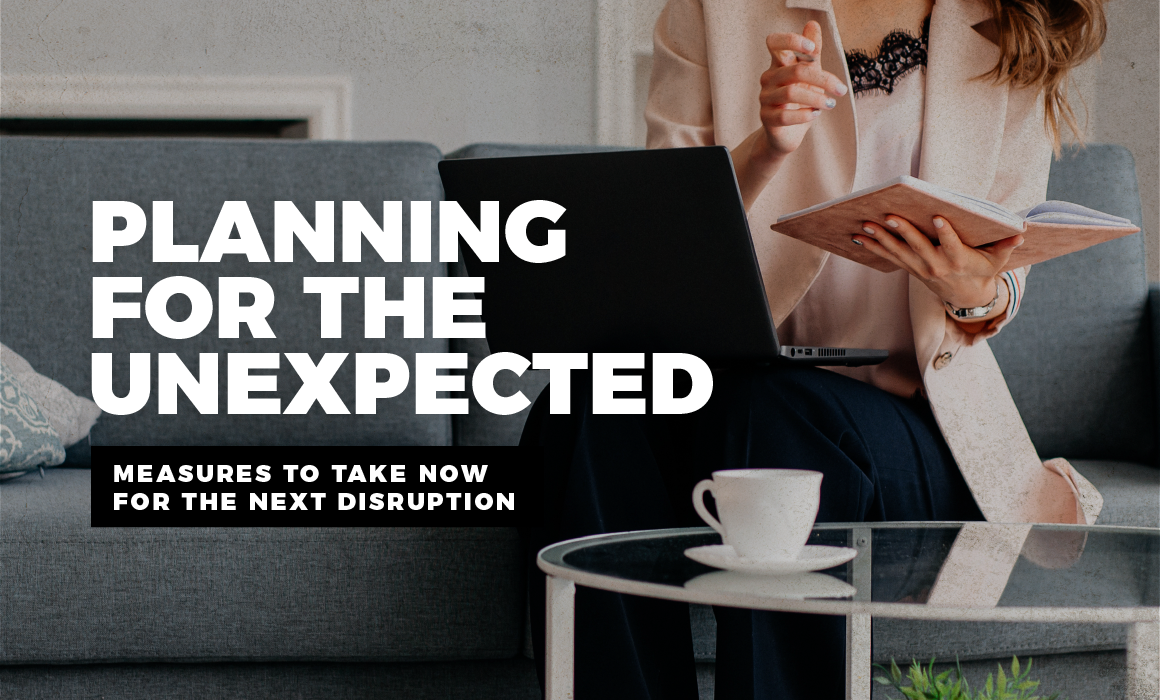 3

minute read
Is it possible to plan for a pandemic? A few months ago, I would've answered this question differently than I would today. As experts in crisis planning and communication, we have always had a robust plan of our own if a crisis should strike. When we moved to our new office in 2017, we needed to update the plan and decided to add pandemic protocols. I must admit at the time, I didn't think we'd ever have to activate this section. Then, COVID-19 happened. And just like every business, our plan went into action.
It was overwhelming yet comforting that we had thought through the logistics of a pandemic. We are a small business, therefore communicating to our staff was swift and orderly. Within an hour, people had what they needed to continue working remotely from home.
As we ventured into a new way of doing business, I realized that our crisis planning, along with many other measures we've taken over the years not directly related to the pandemic, helped us manage this disruption in the best possible way.
Now that we know what to expect (sort of), here are three things you can and should put in place now for the next time there is a major disruption to your business:
Ensure you have the right people on your team.
From the moment we said go, every member of the Borshoff team went into "how can I help" mode. Having thoughtful, trustworthy and committed professionals with shared values made the transition easy. Make sure your team members are in it to win it, no matter the circumstances.
Implement the right processes, tools, and resources for effective collaboration.
About a year ago, we implemented Microsoft Teams as our primary shared work platform. It was painful at first to make the changes necessary and build compliance across the agency. When we deployed to remote status, everyone became keenly aware of the effectiveness of Teams, as we could easily adapt and intuitively use all of its features. And, while communications and workflow are different, we haven't missed a beat with each other or our clients. So, make time to evaluate your systems to ensure they will be reliable under normal and not so normal circumstances.
Align with the right business partners.
Within the first two weeks of the shelter in place order, I heard from our benefits and strategy partner, our bank representative, our attorneys, our insurance company, our IT provider, and our accounting and tax partner. Because these relationships have been cultivated over time, we have been supported from every aspect of our business from day one of the pandemic. Carefully select your business partners and nurture those relationships; their support and guidance can make a big difference in how you weather these situations.
I'm certain once we're back to normal, whatever that might look like, we'll think of things we could've done better as we'll have the benefit of this experience. Today, I'm grateful that we had the right people, processes, and partners in place to help guide us through these challenges and approach the future with confidence.
For any questions please contact CEO and Partner, Karen Alter.