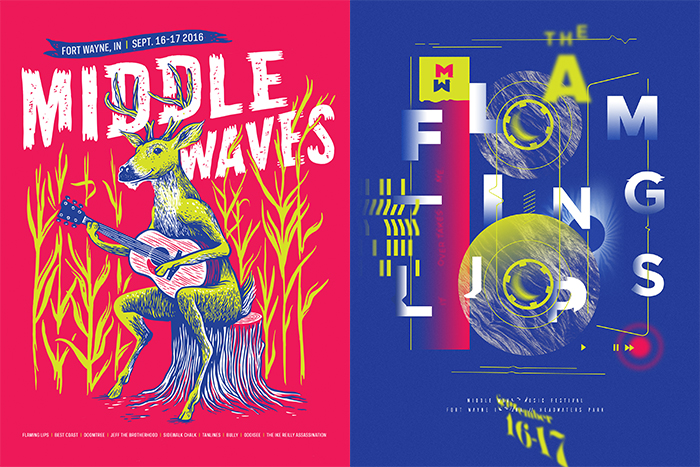 1

minute read
In 2016, former art director Adam Johnson and former senior graphic designer John Ilang-ilang were approached to design posters for Middle Waves, a new music festival in their hometown.
Middle Waves Musical Festival took place September 16 and 17 2016 in Fort Wayne, and Adam and John's posters were displayed in a gallery show the night before the festival started. Their work was featured alongside posters from celebrity designers including Aaron Draplin, Nate Utesch, Dan Christoffernson, Dan Cassaro, and Jennifer and Amy Hood.
Each poster in the show used the same color palette and measured 18×24", but the subject could be anything related to Middle Waves. With such a strong lineup, it wasn't hard to get inspired.
We think they nailed it.
Left: Adam's poster
Right: John's poster
Want to see our agency work? Go here.