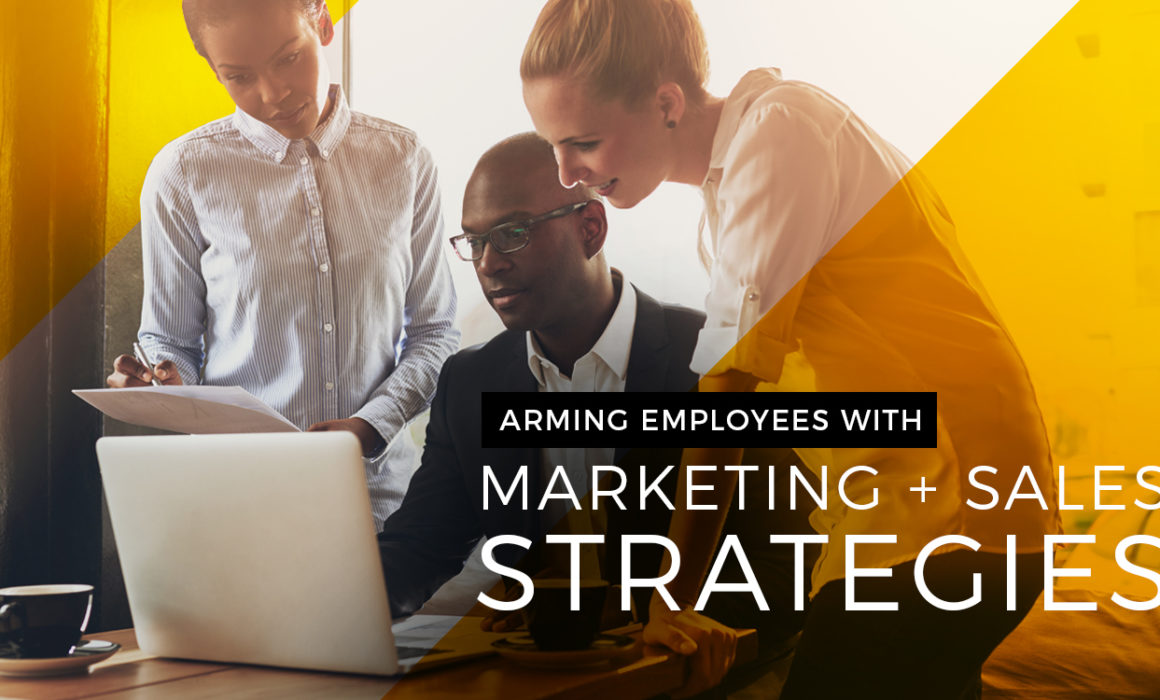 2

minute read
Aligning a company's sales strategy across departments is no longer just a good idea, it's imperative to driving sustainable revenue. It's crucial to ensure everyone in your organization is working together to create the best customer experience. Removing any disconnect and creating a sense of purpose also creates accountability and improved collaboration.
Once marketing and sales come together on a strategy, it's time to engage employees. When supplied with realistic marketing and sales strategies, your employees can help support the goals of the company.
No matter how long they've been working at your company, every employee will need proper training, the right tools and a list of resources to help drive growth. With a little direction, even your non-sales employees can generate leads.
Employee engagement is another factor to keep in mind when it comes to enabling your team to represent the company. Those who enjoy their work and have pride for their employer are more likely to share company content. But only 3 percent of employees share company-related content online, so it's important to keep your team engaged. Leadership and HR must ensure employees have what they need to succeed in their roles and to meet their goals. Customer or client engagement increase by 60 percent if just 6 percent of your staff shares your content.
4 Reasons to Arm Your Team with Marketing Messages and Sales Strategies
Arming employees with marketing and sales strategies will increase engagement and generate more leads. By involving your whole organization in marketing and sales efforts, four things can happen:
Greater reach. On average, employee social accounts have five times the reach of your corporate accounts. They also have in-person networks full of untapped prospects.
Trust. Customers are more likely to trust your employees than a marketing message from the company, a salesperson or the CEO. In fact, 41 percent of consumers believe employees over the CEO or founder. Established relationships add to a prospect's level of trust, too.
Customer contact. Many of your employees deal with current customers or clients daily, especially customer service and account managers. With product knowledge and a plan, they can suggest other products or services that will make the customer's life or the client's job easier or better.
The whole company benefits. An increase in sales means job security and more opportunities for everyone. It's management's responsibility to help them make the connection between their duties and the company's success.
Your employee sales strategy doesn't have to be incredibly detailed. Something as simple as helping employees formulate an "elevator pitch" that feels natural is highly valuable. From there you may want to explore other options like employee advocacy or additional training.
Alignment between marketing, sales and other departments clarifies messaging and goals. When everyone is on the same page, working toward the same outcomes, you'll achieve greater success.
Want to incorporate sales and marketing strategies into your employee engagement? Email us or call (317) 631-6400.