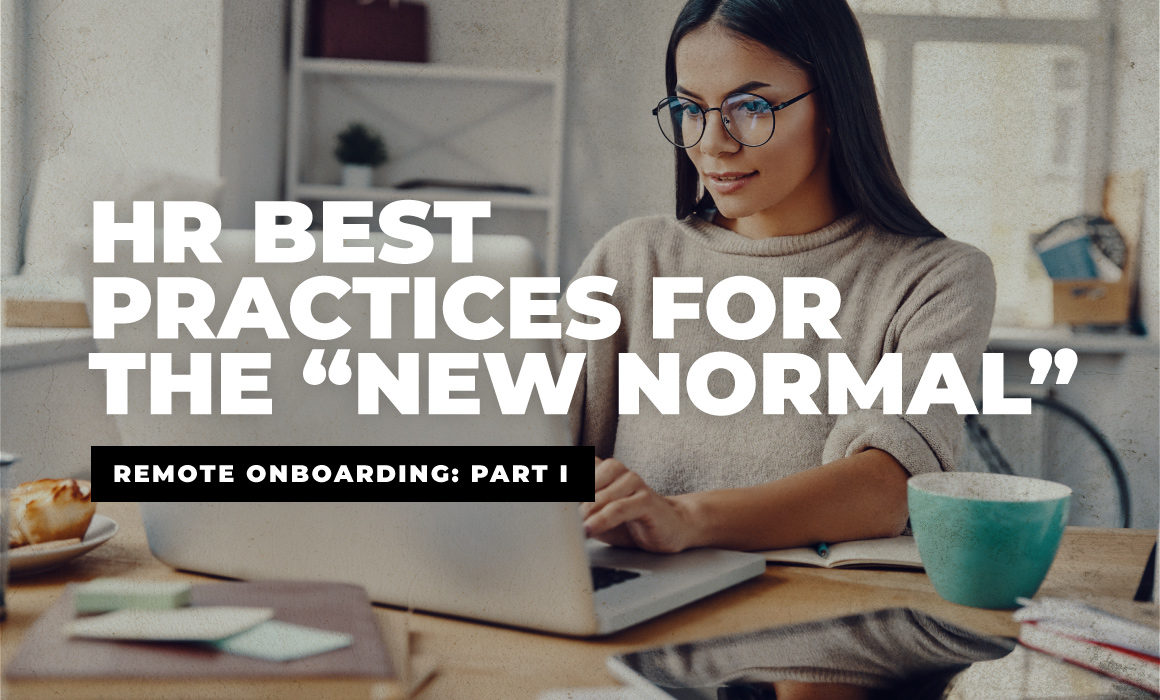 3

minute read
As companies all over the world re-examine their remote working strategies while balancing their talent acquisition needs, virtual or remote onboarding is rapidly becoming more commonplace. New innovations are emerging while other "constants" apply no matter the setting. In this two-part series, we asked Human Resources Manager Rannette Archer to weigh in with her unique perspective of being both an HR leader and Borshoff's first-ever remotely onboarded employee.
Here are four things to ensure your approach to remote onboarding is informed by best practices in internal communications, employee engagement and organizational performance strategy.
Pre-Onboarding Prep
Successful onboarding in a remote situation is all about the right preparation. Ensuring the proper technology is in place from both the employer and employee end is a critical first step. This could look like sending a pre-loaded tablet to employees' homes or ensuring your platforms are mobile friendly so new hires can complete or upload needed paperwork from their phone. Pre-COVID-19, Glassdoor did a study and found that 58% of users search for jobs using mobile devices – companies that can extend this mobile experience beyond the initial job search and all the way through recruiting, interviewing, offer-stage and onboarding will be ahead of the curve.
High-Touch Onboarding
Don't try to squeeze the entire onboarding experience into one day, and don't leave it to remote employees to educate themselves on important things about your company on their own by reading the handbook or orientation materials. A higher-touch approach, where employees can first begin to learn about company culture and values by hearing from others, and by virtually meeting leaders and team members over the course of several days, can help new hires feel "at home, from home." Reviewing formal protocols and job-specific training are still an essential onboarding phase, but by focusing first on providing a warm, welcoming introduction with frequent interactions with others ensures employees feel valued and engaged from the outset. LinkedIn shares more valuable resources for creating a virtual onboarding program here.
Autonomy isn't Automatic
One of the most important aspects of remote onboarding is making sure employees understand their roles and expectations and are comfortable executing them independently, but you can't expect autonomy to come right away. This is especially true for softer skills that can only come with time: understanding systems, contacts, and norms of working that may be unique to your organization. Pair new hires with a buddy or mentor for a set amount of time: two weeks is a good general goal. A cadence of one-on-one meetings should also be established with the direct manager, as well as periodic check-ins – weekly if possible – with other leaders and HR. This is also not the time to give ownership of big projects or assignments – first allow employees to experience the how's and the why's behind the work they'll do before expecting them to lead.
Continued Support
Employers should accept that remote hires will need continued support for a comprehensive onboarding experience. Assume everything will take a bit longer than it would in-person, and will require more touchpoints. Intentional one-on-one check-ins with managers throughout the first six months to one year on the job are key – and the manager should schedule these meetings, rather than leaving it up to the employee. These conversations should be in addition to already scheduled department or team meetings, providing additional opportunities for in-the-moment feedback, reinforcing expectations and accountability, and personal "getting to know you" exchanges. Most importantly, this creates trust and helps build relationships that previously may have come more naturally or quickly in an in-person setting.
To learn more about how Borshoff can help you successfully onboard employees remotely, contact Meg Marra, Executive Strategy Director and employee communications specialist.