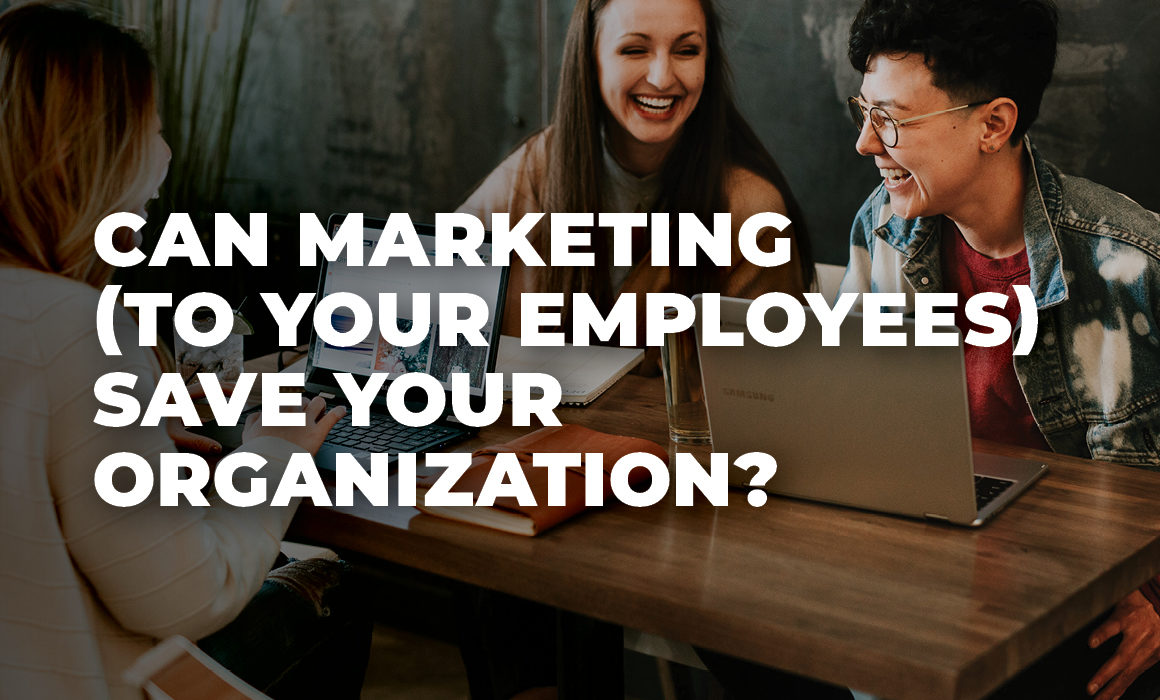 2

minute read
When organizations face turbulent times, historically the first line item to go – and the last to be restored – is marketing. Why? Because it's often seen as non-essential or less important than other business operations. Statistics show that during the pandemic, "the proportion of company revenue allocated to marketing was cut almost in half, from an average of 11% in 2020 to 6% in 2021," according to the GartnerCMO Strategic Priorities Survey 2020-2021. Despite the influx of more cost-efficient digital and content tactics to reach customers and attract new ones, external marketing efforts remain on the decline.
But all is not lost. Marketers have learned over the past two years to rethink strategies and reprioritize tactics. And one new area of focus is making employees the target of marketing efforts.
Focusing on your people first is not a new concept per se. We know that a strong culture and clear internal communications can provide increased employee satisfaction and engagement. Many organizations are still working through remote, return or hybrid work models, as well as dealing with The Great Resignation and other issues impacting their workforce. Resiliency, empathy and adaptability are top of mind for CEOs and other leaders. Turning your focus internally just might be the answer to your marketing needs, too.
Below are three reasons to market your organization from the inside out:
Your employees are your best marketing ambassadors and influencers. Employ cascading messages and creative ways to loop them in before any big change or announcement. Armed with a clear understanding of your goals and plans, your people can and will share their positive feelings and experiences and promote your brand through word-of-mouth.
Your employees feel more engaged when they feel connected to a sense of purpose. Make sure individuals know how their contributions align with the organizations'. Knowing they are valued and that their managers/supervisors have their back contributes to doing meaningful work, increased productivity and less turnover.
Your employees can also be your customers. Depending on your business, your employees might already be – or can become – part of your target market. Be intentional in gathering their perspectives on product or service improvements and messaging strategies. Talking with them can provide much-needed, value-added insights that can boost your bottom line.
With the ever-evolving environment we're in, it's easy to think that your marketing efforts need to take a backseat. But we believe a cost-effective, often over-looked marketing channel is in your people. If you'd like to talk with about some of the ways we've helped clients enhance their internal marketing strategies, reach out.