Saving money with the Greenes.
To help customers save money, conserve energy and increase satisfaction with their utility provider, NIPSCO asked Borshoff to develop a fresh approach to an energy efficiency campaign.
The campaign needed to promote both energy-efficient home improvements and behaviors to help customers permanently change their energy-use habits. So we targeted unique audience segments most likely to engage in energy-efficient behavior, with relevant content promoting unexpected ways to save.
Not only did new site visitors to NIPSCO.com and digital engagement rates increase compared to earlier campaigns, but digital traffic was also well above industry benchmarks for similar campaigns, including generating over 2 million video views in digital channels.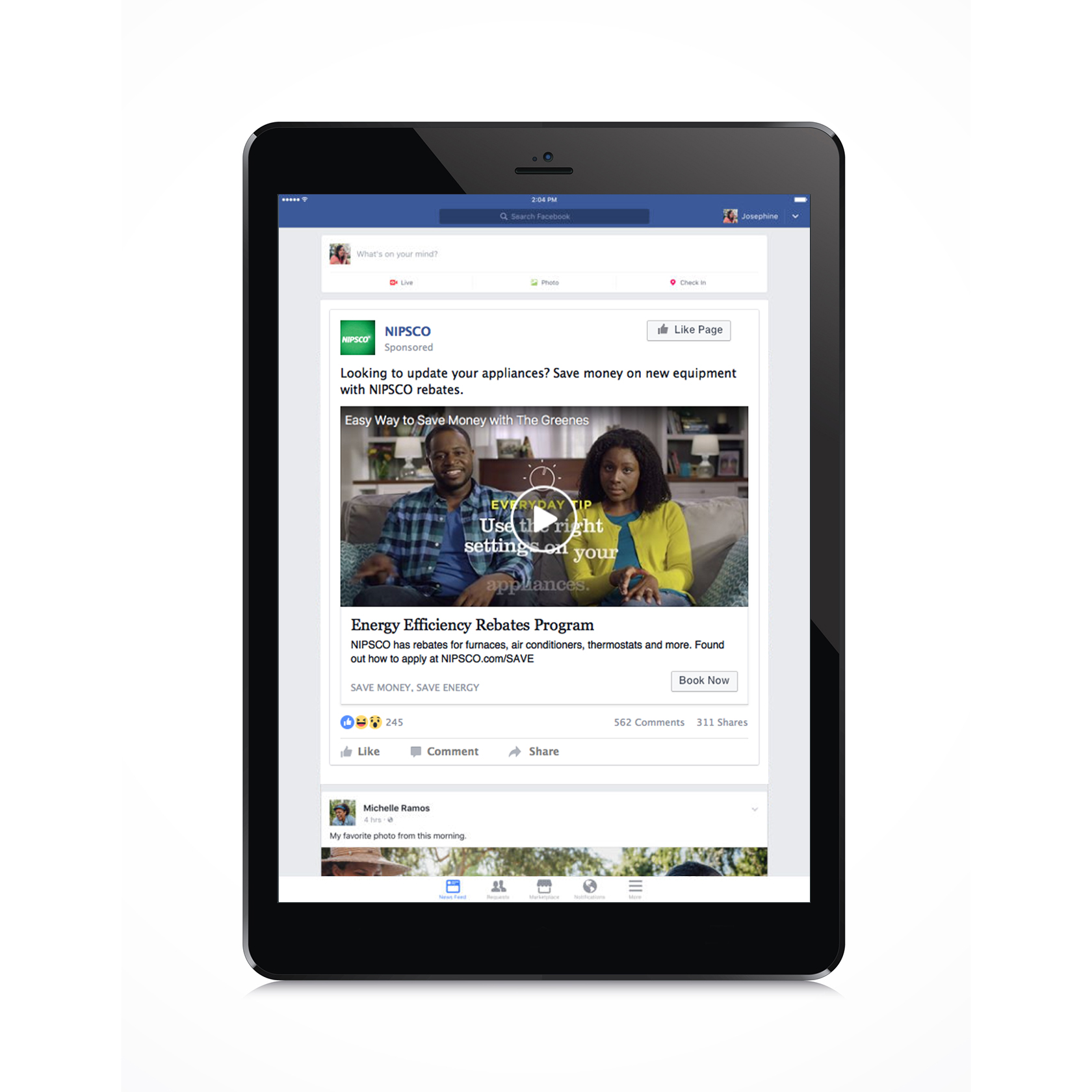 Two million-plus video views drove significant increases in home energy efficiency audits and old appliance pick-ups.
Want to know more about our work?