Moving Indiana Forward
Purdue University is known across the globe as a high-tech, innovative STEM institution; however, its home state had a tendency to take this for granted. Borshoff worked with Purdue to develop a campaign concept to demonstrate to residents just how critical Purdue is to Indiana.
Moving Indiana Forward featured students, their talents, and their successes to prove just how far they're moving Indiana forward. We brought ideas for highly impactful media placements in locations that would reach state influencers, residents, and travelers.
Our proposed campaign tells the story of how much influence Purdue has in preparing leaders across the most in-demand industries. It communicates how Purdue is transforming the traditional education model, while preparing students with a rigorous education that is still affordable and accessible.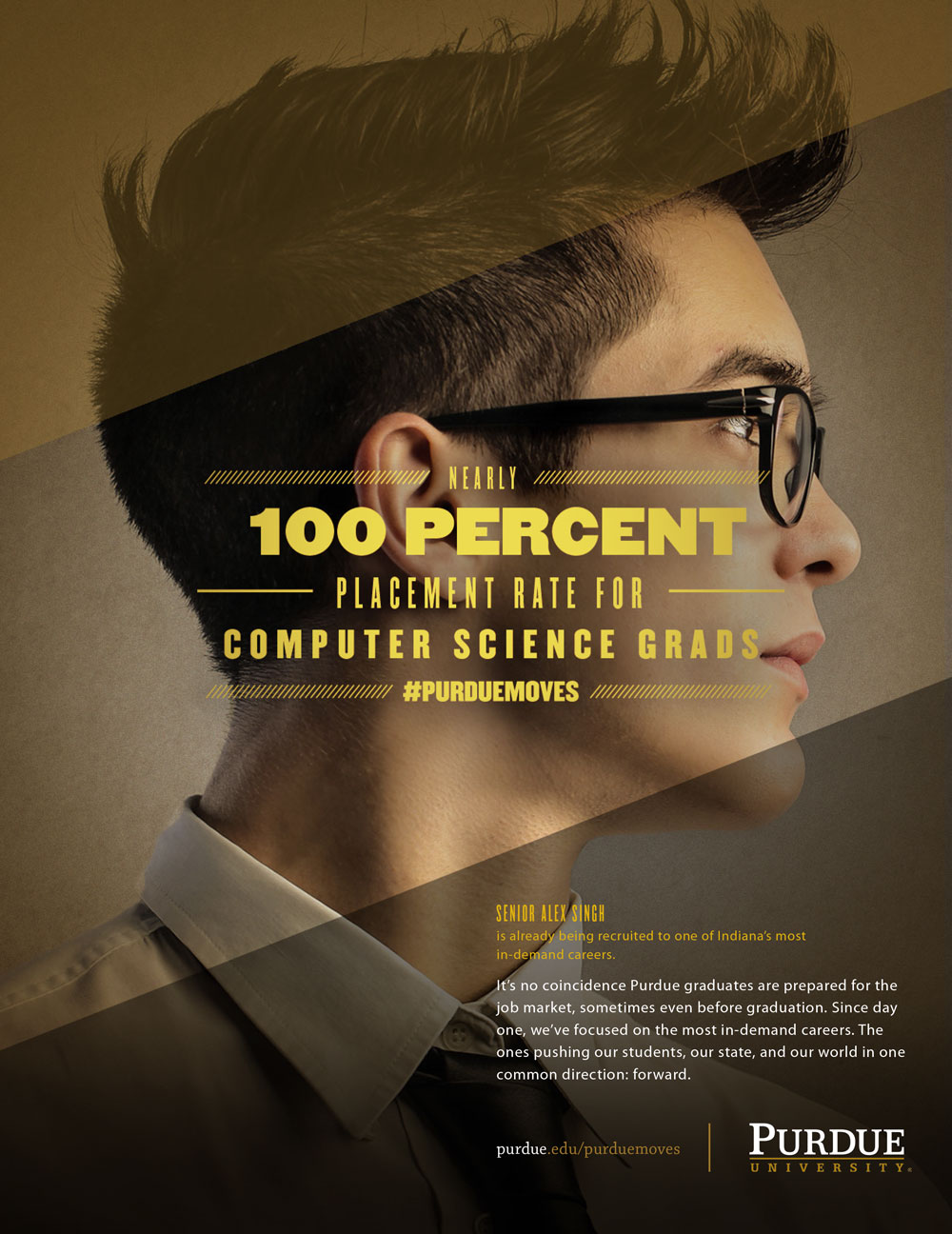 As a champion for Indiana students, Purdue develops well-rounded, job-ready graduates to fill and create the most innovative jobs for the future.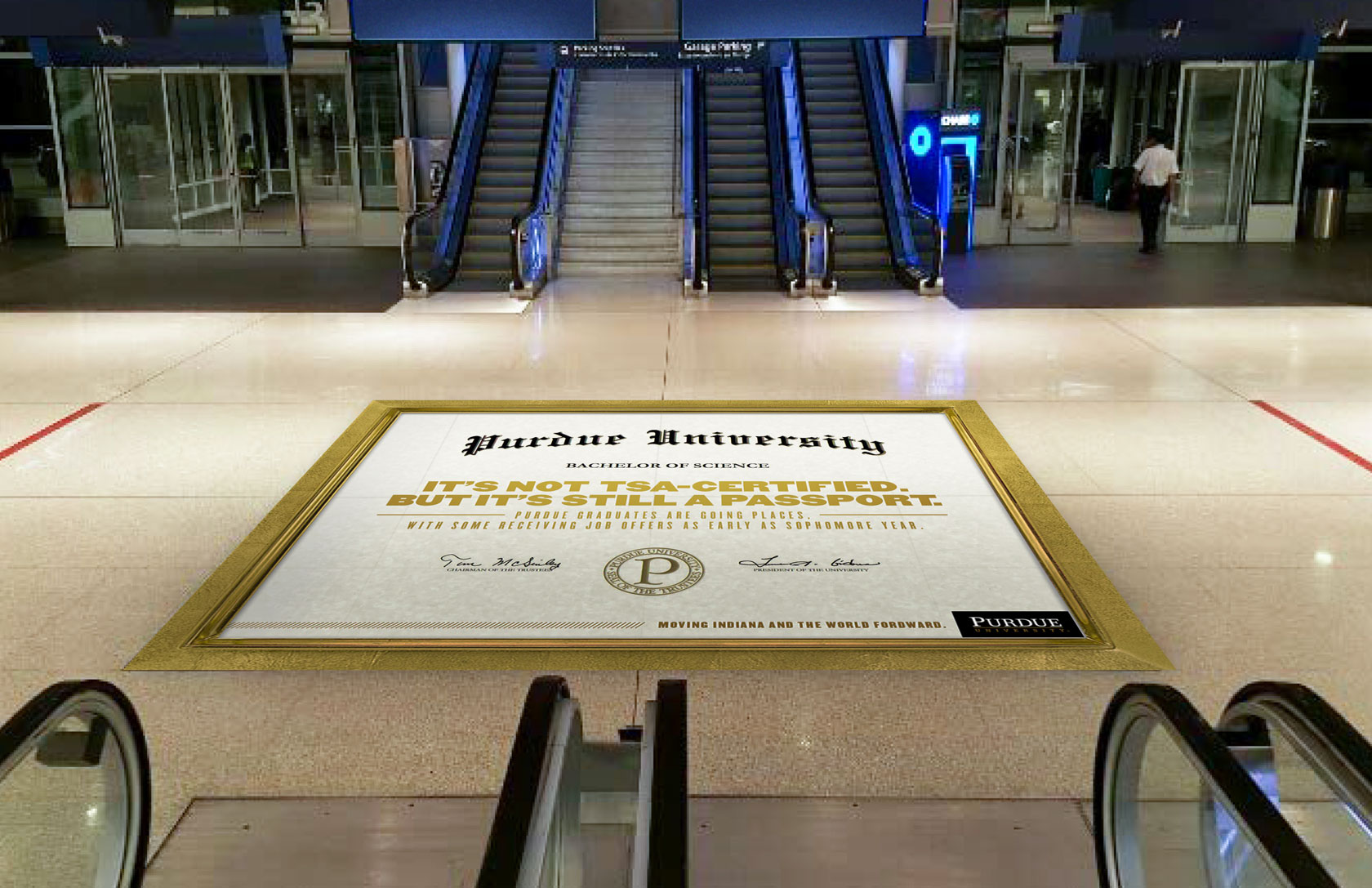 Want to know more about our work?