High quality healthcare for all.
As Indiana's largest nonprofit health insurance company, MDwise, provides high quality healthcare to its members regardless of income. Borshoff worked with MDwise to develop its first statewide strategic branding campaign, navigate its entry into the Affordable Care Act's health insurance exchange markets, and create and launch three other insurance products.
The primary target for MDwise was young mothers who are the main health insurance decision makers for themselves and their children. For an annual enrollment campaign, we chose a combination of TV, radio, and out-of-home to create awareness around the services and benefits of choosing MDwise. To reach minority families, we created bus transit signs and shopping cart ads in both English and Spanish.
The annual campaigns consistently helped the organization increase enrollment. One campaign even led to double-digit increases in awareness of MDwise's programs, helping it to exceed its membership goals by 25 percent.

Not only did the annual campaigns help MDwise increase awareness and enrollment, but they also helped surpass the organization's membership goals by 25 percent.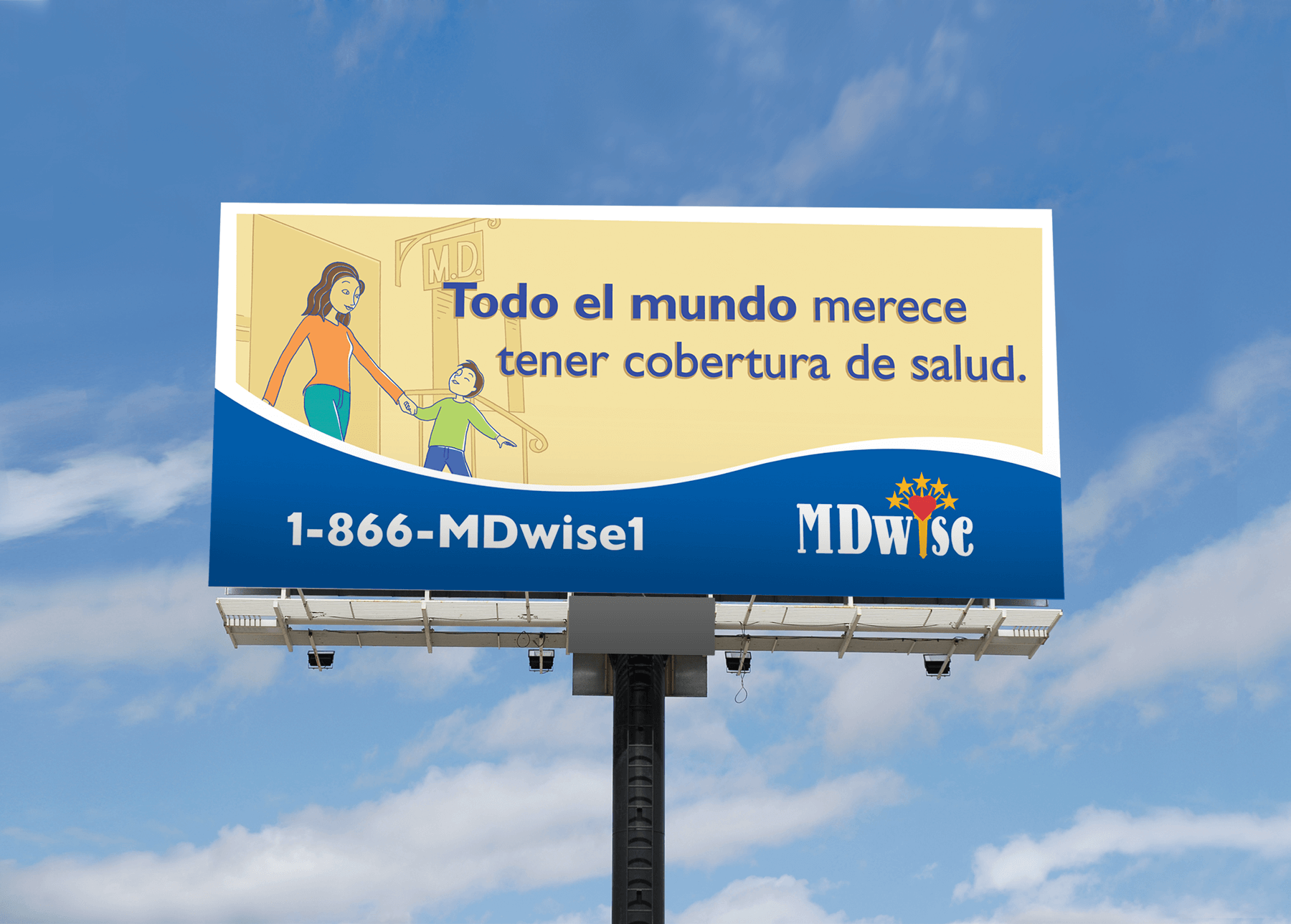 Want to know more about our work?