KAPPA ALPHA THETA – Women Supporting Women
Unapologetically authentic.
Kappa Alpha Theta, America's first women's Greek-letter fraternity, has a long and rich history. But like many membership organizations, they saw an opportunity to improve engagement with their members, reinforcing that Theta supports women throughout their lives, not just college.
The "Women Supporting Women" campaign showcased honest experiences and the authentic spirit of Theta women – demonstrating a genuine and empowering sisterhood.
The campaign won first place for Excellence in Digital Integrated Marketing at the 2019 FCA Annual Awards, and social media drove over 53,000 engagements, fueling hundreds of Theta collegians and alumnae to share personal stories and images using #ThetasGotYourBack.

The social media campaign generated over 53,000 engagements and hundreds of shared personal stories and images.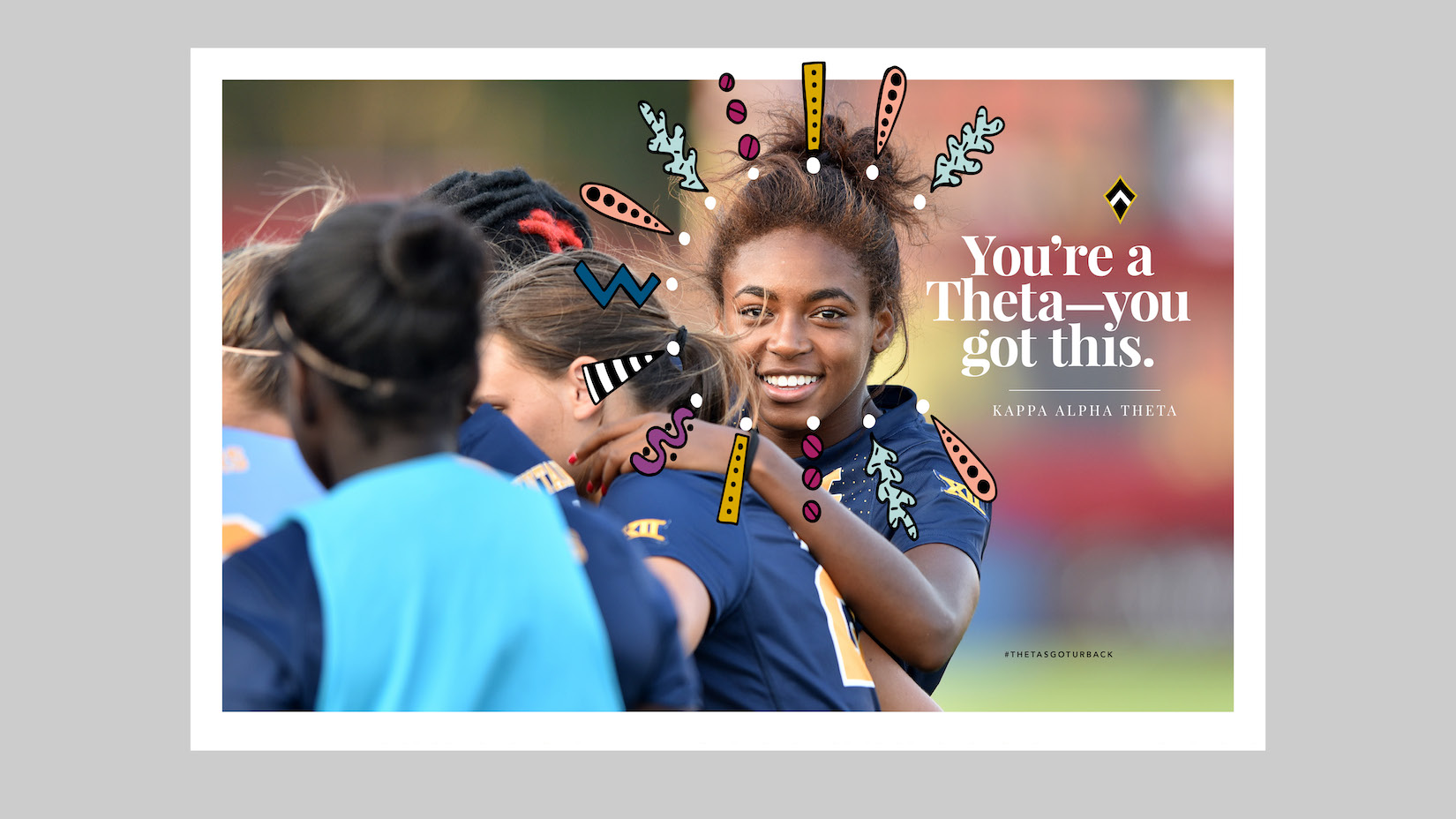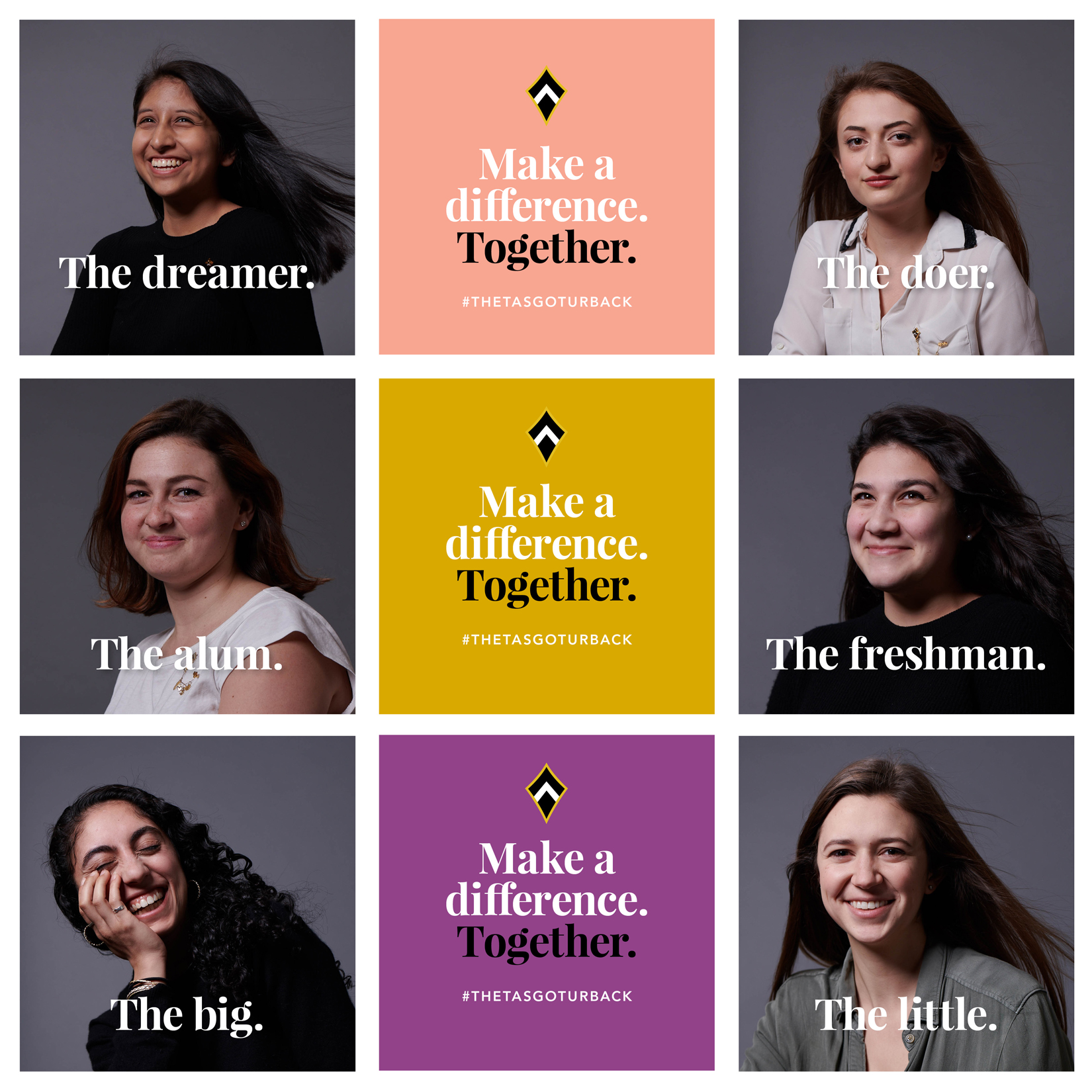 Want to know more about our work?