Science makes progress.
Rose-Hulman Institute of Technology, one of the premier engineering schools in the country, operates Homework Hotline, a tutoring program through which Rose-Hulman students have provided more than 100,000 hours of assistance to Indiana 6th-12th graders.
We've worked with the program since its launch, developing the brand and building awareness through annual campaigns. We even created a social media contest which awarded winning students with a pizza party for their class and Kindle Fire HDs for their teachers.
Statewide media relations kicks off the Hotline's opening each school year and recently garnered coverage by more than 40 news outlets. The campaign even won Best of Show at the Pinnacle Awards.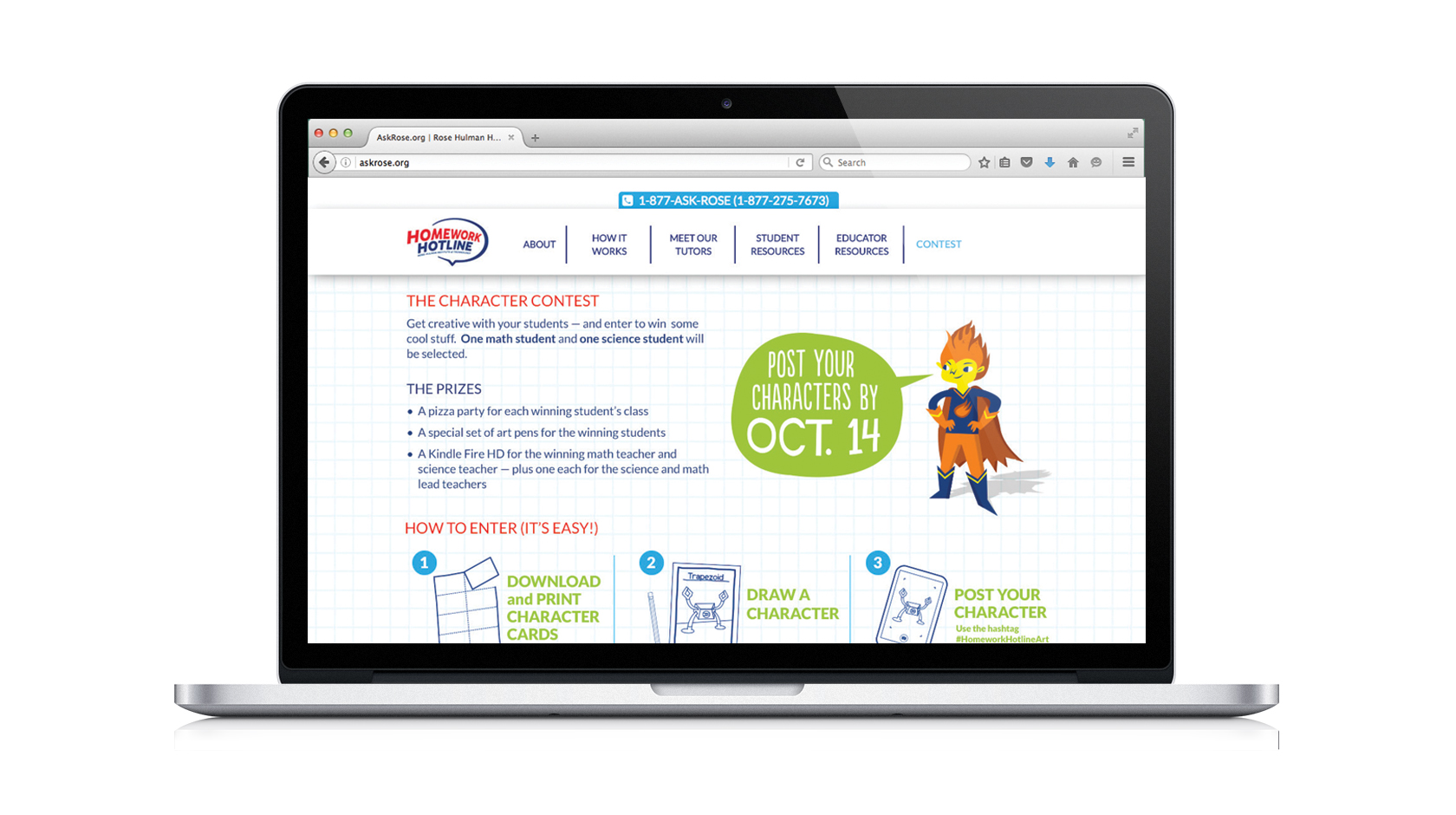 Borshoff's Homework Hotline media relations campaign won Best of Show at the PRSA Pinnacle Awards.

Want to know more about our work?