CATHEDRAL HIGH SCHOOL – Greatness is Calling
Reinvigorating a school community.
Cathedral High School sought out Borshoff to assist with a rebrand of the prestigious Catholic high school to help formalize and tell its story. Research revealed that most area schools had similar messaging based around internally focused "we are" attributes. And, parents were wanting a transformational experience that would set their child up for life-long success, so we recommended a more benefit-driven "you get" approach to the messaging and execution.
Building on the updated positioning of "Cathedral helps students reach their ultimate potential," we developed the "Greatness is Calling" brand theme to highlight the impact that the Cathedral experience has on the lives of students. In addition to student recruitment, the theme also has applications toward athletics and fundraising efforts.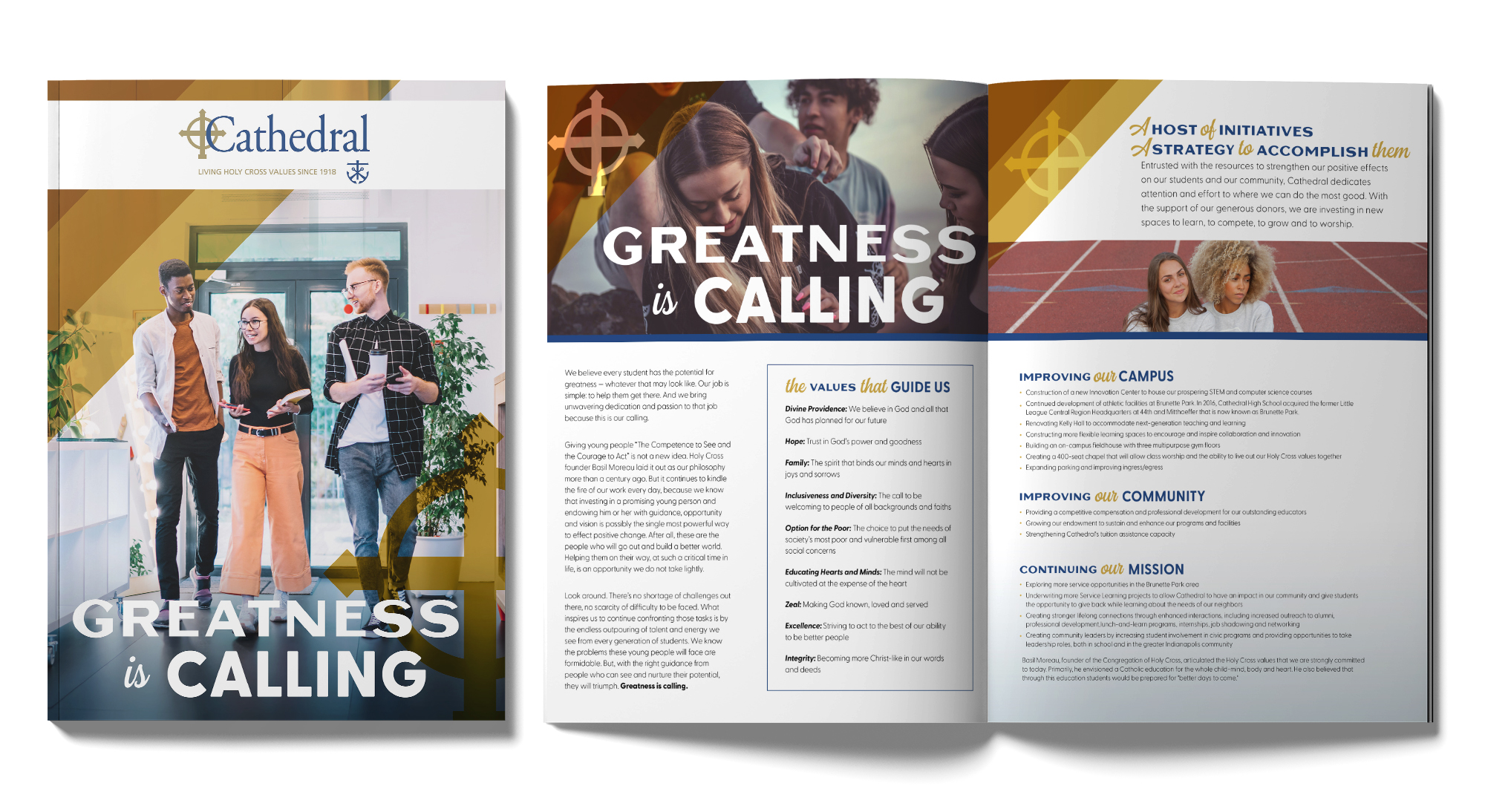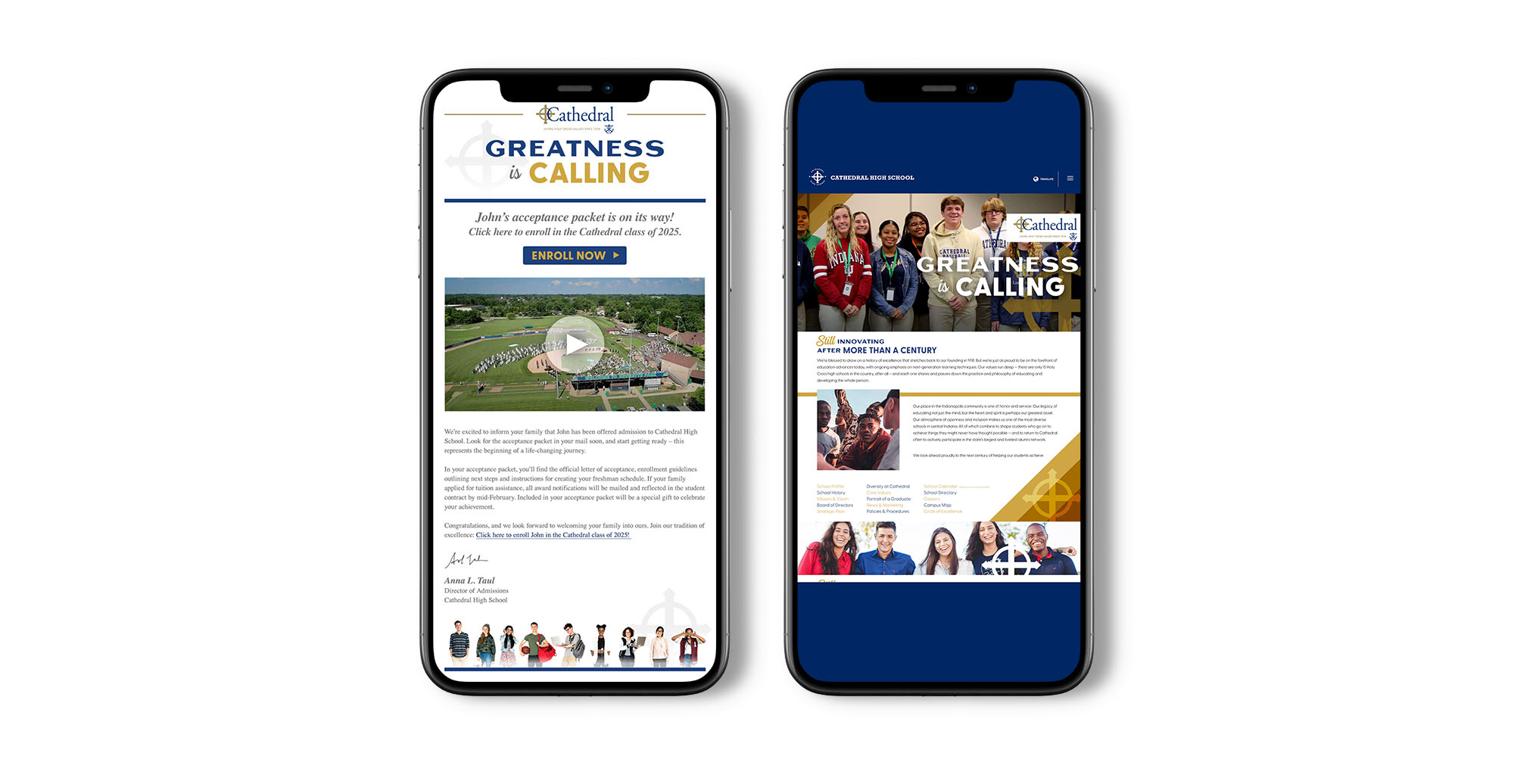 Want to know more about our work?