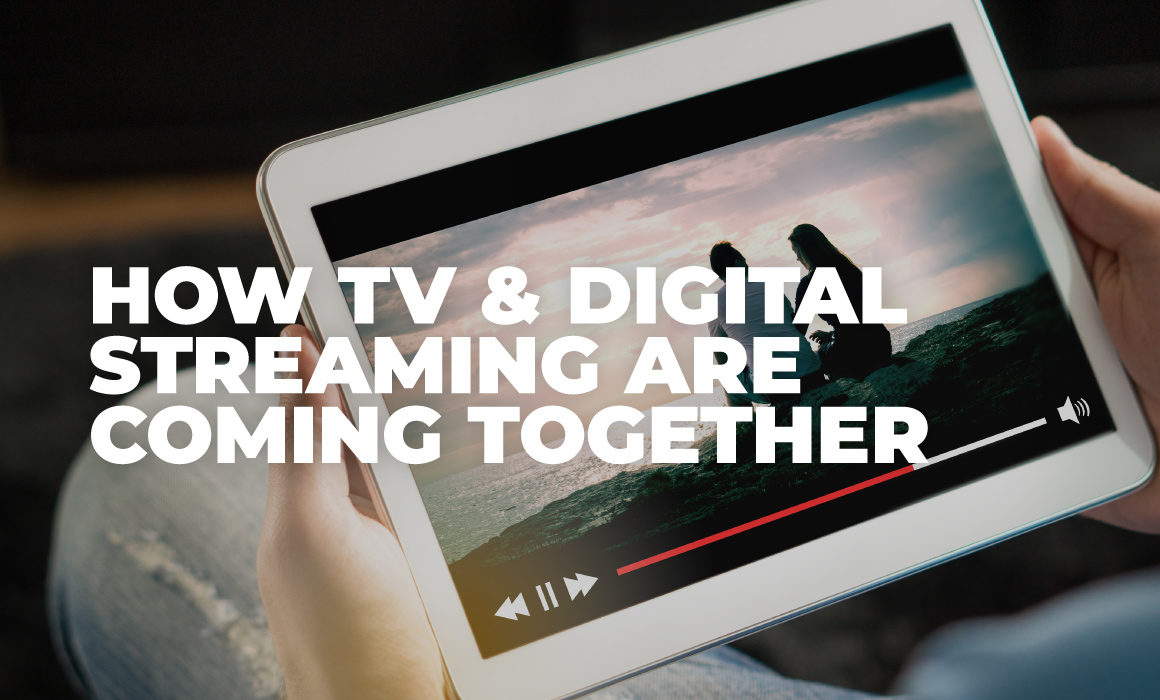 4

minute read
Today's data shows traditional TV viewing is still king; however, year-over-year we continue to see growth of households streaming video via TV-connected devices, such as Apple TV, Roku and game consoles, to name a few. This contributes to the idea that more and more people are doing away with the traditional cable/satellite services due to cost and negative experiences.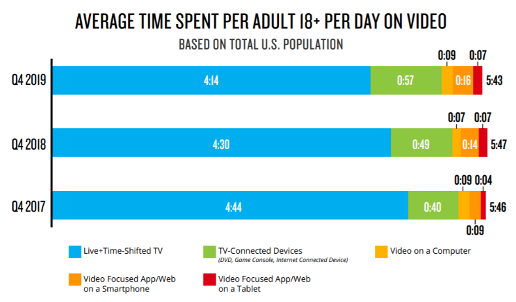 With the rise of streaming video, we are seeing just how linear TV (broadcast, traditional) and digital are coming together, paving the way for TV to still be a viable option in media plans.
When it comes to determining your TV and Over-The-Top (OTT) media buy, it is important to understand how they work together to impact advertising campaigns.
To better understand streaming video, let's start with the basics. Over-The-Top (OTT) is the most common term used in media today, and represents the delivery of film and TV content streamed directly over the internet to a connected device, bypassing the need for viewers to subscribe to a traditional cable or satellite package. OTT streaming is mainly spent on the "big four" – Netflix, YouTube, Hulu and Amazon Video – and most commonly accessed through smart TVs, gaming consoles and streaming devices, such as Roku, Chromecast, Amazon Fire and Apple TV. As of March 2019, there were just under 64 million homes that used OTT – that is a 66% reach among homes with WIFI.
In addition to OTT, also on the rise is Virtual Multi-Channel Video Programming Distributor (vMVPD) service. With consumers still wanting to view live events such as sports and news programming without the expensive cable packages, providers such as Sling TV, Hulu Live TV, YouTube TV, and DirecTV Now introduced plans where viewers can utilize digital channels to watch live content, which used to only be available on linear TV.
As of March 2020, 7.2% of all T.V. households used vMVPDs. That number is expected to maintain in an upward trajectory as users continue to migrate away from cable and satellite.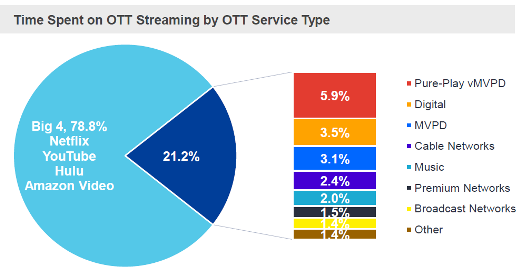 The good news for advertisers is that consumers are not necessarily leaving "TV" content; they are just moving from cable to streaming. And with approximately three-fourths of U.S. households having both an Internet-enabled TV-connected device and access to a subscription video on demand (SVOD) service such as Netflix and HULU 2, it is now easier than ever to reach your target audience and deliver solid measurable results.
How does OTT help media buyers achieve this? With OTT we can now target audiences by segments, including demographics, behavior and even zip codes for better results, where traditional only allows you to use household and demo ratings in the designated market area as your buying criteria. Additionally, OTT let's you see site traffic from a household that was served an ad and which device(s) they generally used to access the content. Better yet, with OTT we can track and optimize which ads are yielding the highest results with the data we collect in real time, allowing us to focus our efforts on what is working best.
It's our philosophy that adding streaming TV to any traditional (broadcast or cable) buy will extend reach, increase campaign exposure and deliver measurable results.
Have questions or ready to start planning your next media buy? Contact Erin Theis, Borshoff's Media and Digital Director.
---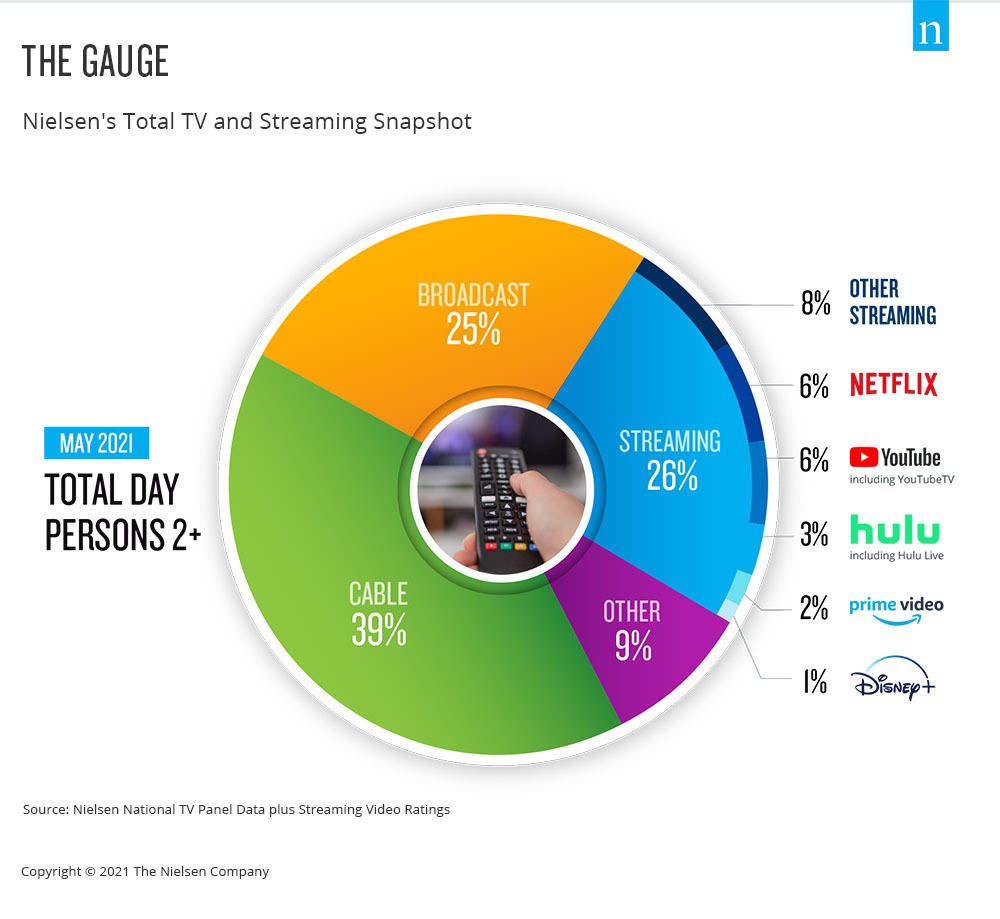 UPDATE:
Streamed viewing in 2021 is continuing the trend of merging traditional and digital viewing outlets into one shared world. Streamed viewing even exceeded TV viewing for the first time in May 2021, showing that, now more than ever, working with a partner who understands this relationship increases effectiveness and cost-efficiency.
1Engleson, Susan. "comScore: The State of OTT." 13 June 2019. PDF File.
2Lopez, Matt. "What is Hell Is a vMVPD? The Modern Streaming Market Explained." Thewrap.com. 2 Apr. 2019: Web. 28 Apr. 2020